Tiana "NANA" Spencer [@spencernana_ on Instagram] is a creative out of Houston, TX. She wears a lot of different hats, whether that is a college student, entrepreneur, model and much more. She is one of the most talented and driven people I have ever encountered.
Being a black woman in the creative industry obviously means that she has to consistently fight for her value. We talk about her taking risks, the independent grind, balancing multiple endeavors, and much more as we get to know the woman, the creative, and the boss they call "Nana".
For those that may not know, who are you and what is it that you do?
I'm Tiana "NANA" Spencer ! I'm a freelance creative based in Houston, Texas . I have been fully pursuing my passions of modeling, styling & all things fashion for about a year now.
Was there something you had initially set out to do as a child? Or is this a new passion?
Not at all! I always loved fashion but I knew it was considered a "risky" career. I also had several passions I was actively pursuing. I changed careers more than Texas weather. I would say soon as I transferred to UH (University of Houston), I knew there was a possibility for me to make this a career.
Okay, take me to that time in your life where you're constantly changing careers? What was going through your mind? Was there a lot of doubt or optimism when you were in that stage?
It was dependent on what hobbies I was involved with at the time. I originally applied to college for theatre(I've been acting since middle school). But that's [theatre] a risk too so I thought let me be normal & be a lawyer( I was involved with speech & debate all through HS). It was literally on the day I was taking a transfer tour at UH , I switched my major to Retailing & Consumer Science. I was switching careers because I was fearful of the risks & possible failures.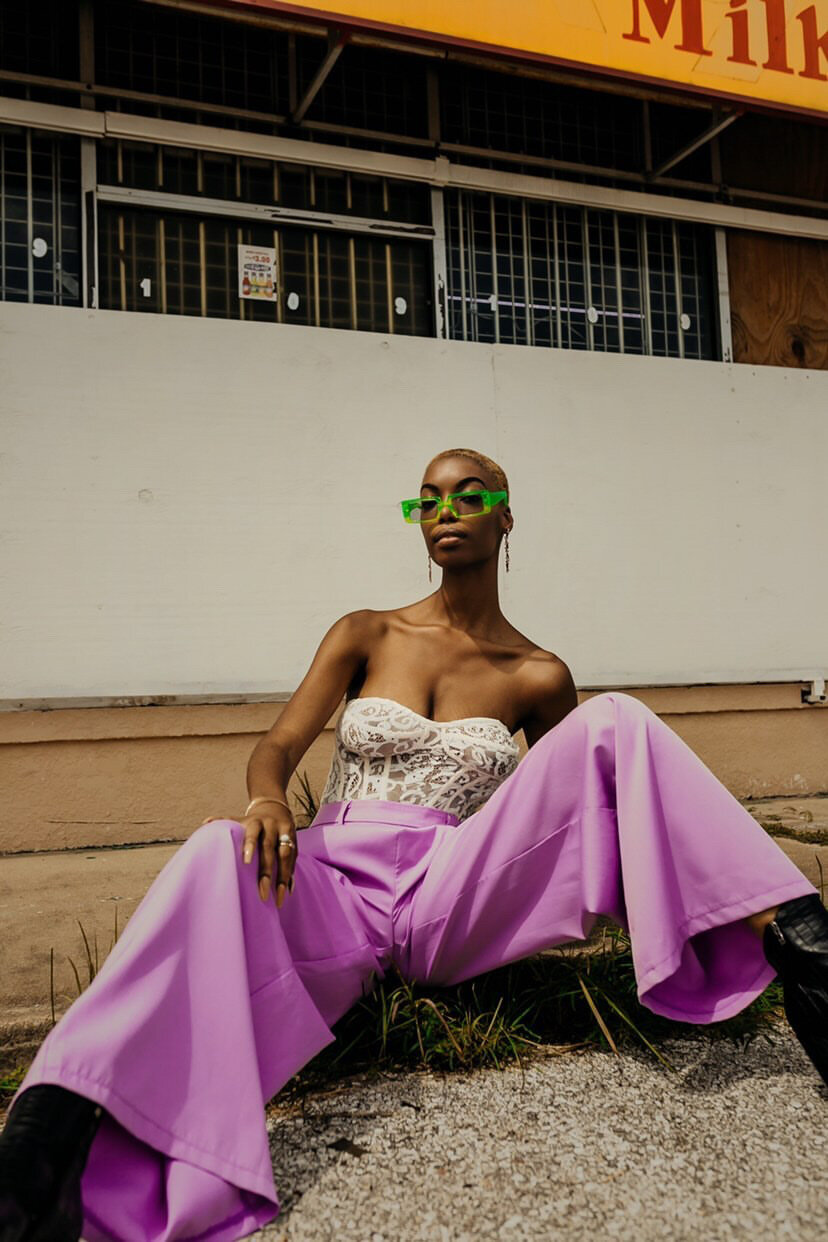 As a young person, there's a duality between chasing dreams and being afraid to fail? How do you process taking risks while also looking for financial and career security?
Prayer. Lots & lots of prayer. It's an everyday battle combating self doubt & wondering if you're making the right decision. But every time I start to doubt, God sends a sign whether it's in the form of another magazine publication or just a supportive follower sending an encouraging message. That's what keeps me going.
How is your day to day schedule as a freelance creative?
I don't sleep so I'm always up doing something. Just last night I was up at 3am making my business cards. I do have a "regular" job & I am in the process of starting a second. I schedule all my shoots & bookings around that. So it's [the schedule] usually going to work, cramming 2–3 shoots after work & then doing some personal work for my brand. It's a sad fact but I often don't eat until I remember & that may be days later.
The hard work is inspiring! Please eat though. Tell us more about your brand and business.
Okay lemme not ramble, but the chosen definition of NNOIRE is as follows: /NWAR/ A platform curated by an image architect for black fashion With a motto of " more than just fashion,". I chose to rename my brand from NNINETY8 to NNOIRE in July 2020.
This change allowed for me to broaden my horizons & expanding beyond styling. NNOIRE was created to celebrate those of noir skin, however this is an inclusive brand. Those of all races will be shown throughout the upcoming lookbooks, shows & anything else I wish to create.
I'm wanting to provide styling services , black owned clothing & accessories , go back into fashion blogging , provide a somewhat separate platform for mental health resources under the name "Blk Mouth" & wrap it all in a bow of social responsibility for the AA community.
You have a lot you are trying to achieve, what's your work process like? Is it planned our week by week or more spontaneous?
I am a planner, like heavily. This current brand switch really has been in the works for years, but for my current project & such things are planned to the details for the next 2 years with respect for any possible changes.
What can you give us as far as your plans for the next 2 years?
Well next year, the NNOIRE'21 project will be revealed & the brand will be officially relaunched inclusive of a private event. I hope to be in a master's program out of state or overseas with modeling contracts under my belt. Ideally, within 2 years NNOIRE will start to be a plausible income for me.
You mentioned a master's program, how do you balance getting your education with chasing your dreams as an entrepreneur and a creative?
Starbucks coffee. No seriously, as you can tell I'm an overachiever. I'm always wanting to the impossible. I'm an early graduate, but when I was in school I was definitely doing everything.
I was literally leaving school to go do a shoot & coming back for an evening class all while being a commuter. I was blessed to zoom through school because now I'm 21 with plenty of time to put into being a true entrepreneur.
You're a business owner and also a model, which one is more important to you and which one do you invest the most time into?
That's a hard question because my main business path is styling & I literally styled every shoot that I've had thus far. I would say styling may be a bit more important to me just because for a long time I didn't have the confidence for modeling.
You've mentioned how you've you've styled every shoot this far, do you plan on signing with any agencies or managements in the future?
Fun fact, actually really sad fact: I'm technically a signed agency stylist but that has been a wasted opportunity for me. So in the future, I do hope to sign to both a modeling & management agency. It's expensive & exhausting doing both ( I do love it though).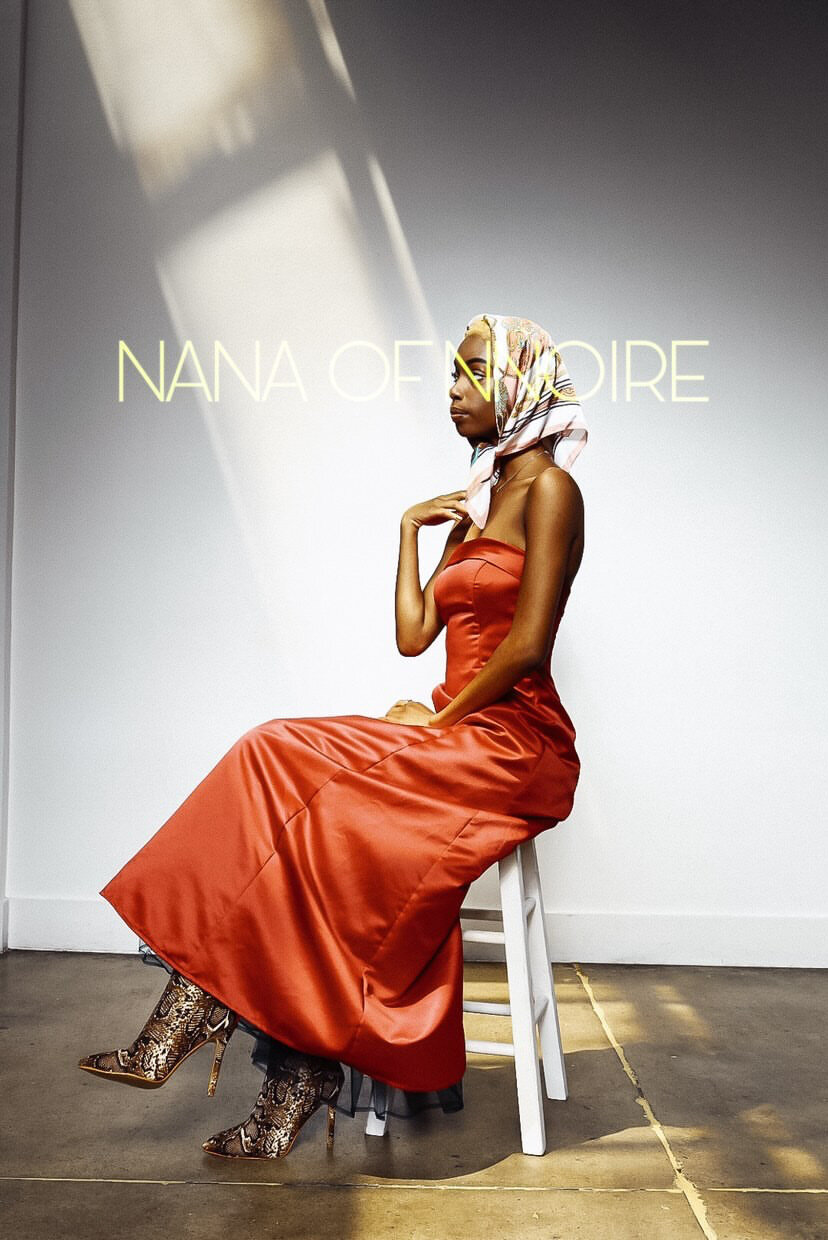 Is there anymore information you could provide about your situation with the agency and what went wrong?
Long story short, I worked a shoot. I didn't receive any credit [for the shoot], never heard from the agency again, and I never got the clothes I used for the shoot back. I'm not sure what happened but I just moved forward.
What advice do you have for others that might be reading this and are currently in the same situation that you overcame? As far as not receiving credit, etc.
Honestly, it happens. There's really not much you can do. I mean technically you can contact whomever & bring up the issue but outside of that, I wouldn't dwell on it.
What are some of the obstacles that come with being a black women in this space that is stereotypically thought to be reserved for white people?
With respect I say, it's so much easier for white creatives to get recognition than any other minority it's ridiculous. So I often have to prove myself & my worth constantly.
Understanding that, what do you plan to do with your company and its platform to give proper opportunities to black women in the industry?
Well the brand is literally defined to be a highlight for black fashion, but I definitely have it in the works to have black women & creatives in general on my team.
How does one operate as an independent entity in the modeling industry? What do you have to do to arrange a shoot?
So for me my journey started with a tweet on Sept 1st, 2019 that I was going to book 3 shoots by end of that month. Ever since then I've been booking shoots simply from people reaching out & seeing my work/potential.
I often shoot with the same photographers nowadays because they've become my close friends & have the desire to constantly create too. Almost every week now, we toss around ideas for a next shoot. I'm blessed because I truly don't have to "try" when arranging a shoot.
You're in an amazing position in, you seem like someone who's talented at a million different things. Can you sing? Do you have other talents that we don't know about?
I actually can sing. I was in choir for a few years. I soon discovered I prefer not to sing in front of people, especially solo. However, I don't mind performing in terms of theatre! I can cook & bake.
Fun fact: I used to sell baked goods as a side hustle back in high school. I'm very good with writing, event planning, creative directing/stage managing, teaching/tutoring, visual merchandising & I've recently started dabbling in graphic design . So I do it all & then some.
Just an all around talent. What advice do you have for people who feel like they just haven't discovered their true talents yet?
Pray about it. It's all within God's timing. I'm still not a 100% sure I'm on the correct path but I'm constantly talk to God for guidance. In hopes that I'm going down the right path. In due time, everything will be made plain. Never pay attention to everybody else around you but focus on yourself & your desires . Your path won't look like anybody else's.
Does doubt still creep in for you? And if so, what do you do to combat those thoughts and emotions?
Constantly. But like I said every time I start to doubt, God sends a sign that this what I'm supposed to be doing.
When you decided to heavily pursue the life you're living right now, did you face any pushback from family or friends?
Not pushback, given that most of my family doesn't even know what I do. My mom just learned I've been styling this whole time but still doesn't know I've been modeling and/or published a few times. It was because I've been raised in a religiously strict household.
Does that make you feel some type of way emotionally?
It's definitely not easy but I'm naturally an independent person. So I've never really mind doing things on my own.
What can we expect to see from you through the end of 2020 and 2021?
NNOIRE will be coming into full form for the world to see.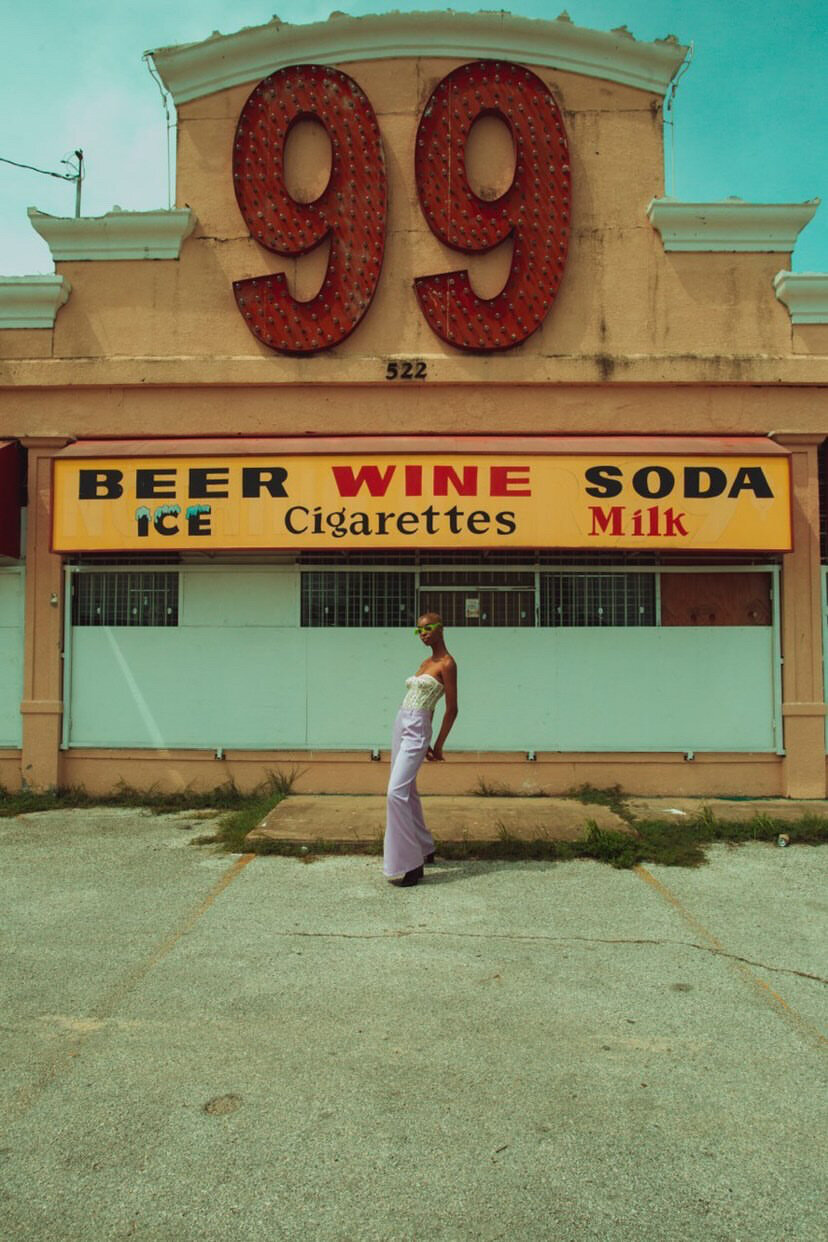 I love it. And lastly, do you have any words of advice to someone who is seeking to do the same things you do right now?
Do it. Be prepared to lose sleep, experience highs & lows daily but those small victories make it all worth it.