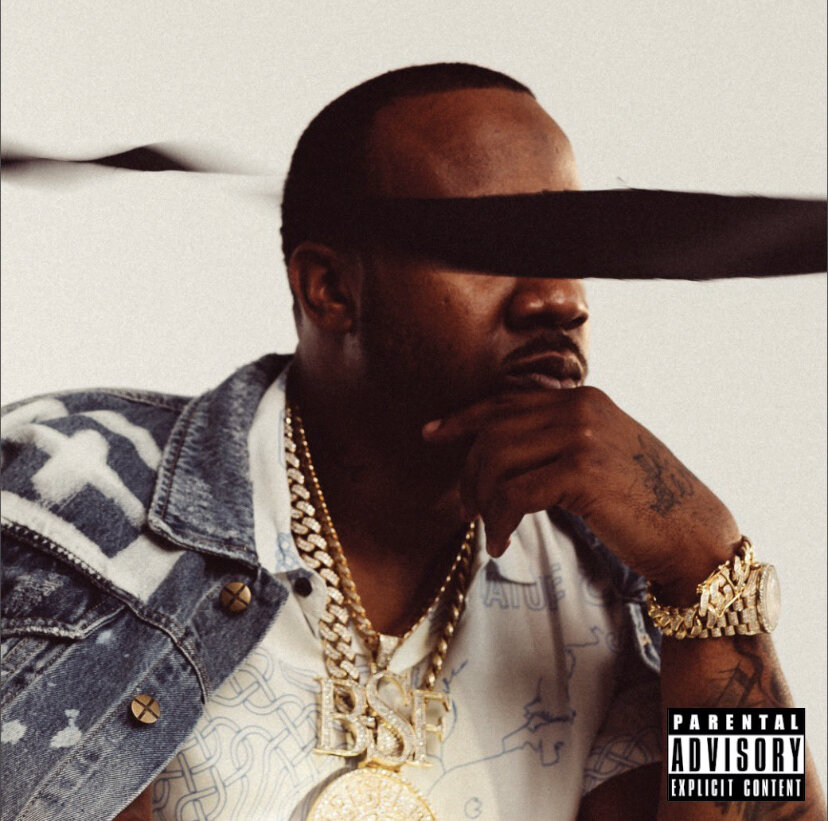 Last week, Benny the Butcher delivered a Hit-Boy exclusively produced project for the streets. The album has been receiving positive reviews all over the internet. The project has drawn a lot of comparisons to early Roc-A-Fella work, which is huge praise for the Buffalo rapper. Hit-Boy killed the production and he's in the conversation for rap MVP of 2020.
Executive Producer
His executive producer work with Nas on "King's Disease" and Big Sean on his album "Detroit 2" showcase the type of generational talent Hit-Boy is.
With that being said, what will Burden of Proof do for Benny's career? It was really refreshing to hear Benny be challenged on different styles of production. The Griselda sound was perfected over the years with Daringer and Alchemist production. that sounded like darker, throwback 90s east coast beats.
It's actually what made them so popular because they sounded so different from the rest of the field. Fast forward to 2020, and we've seen all three (Benny, Conway the Machine, and Westside Gunn) of them evolve sonically and start reaching their peak form.
Just this year all three released their best bodies of work: Westside Gunn gave us "Pray For Paris", Conway delivered with "From King To God", and now Benny has raised the bar for himself with "Burden of Proof". So the question remains, where does Benny go from here? A project EP'd by Hit-Boy didn't seem like it was within reach a year ago, but here we are. This project is going to separate Benny from a lot of his contemporaries.
Benny
The project sounds like Benny and Hit-Boy locked themselves in a studio listening to peak Rocafella music. Songs like "New Streets" sounds like he's talking to you instead of rapping, kind of like the OG that's outside giving you some game.
Then you have the very personal records such as "Trade It All", "Thank God I Made It", and "Legend" where he discusses a multitude of topics such as seeing his own nephew and having to look away because his nephew looks too much like his brother who passed away (rest in peace).
On the outro "Legend", Benny talks about receiving his flowers while he can still smell them. He calls himself a legend in the hook… and he has every right to. The Griselda crew put an entire city on the map, making Buffalo relevant to the rap conversation.
The features on the project were elite as well. We got another legendary performance out of Lil Wayne on "Timeless", heard Freddie Gibbs remind us once again why he's an elite rapper, and a potential verse of the year from Conway the Machine who's been having a great year.
Queen Naija's hook on "Thank God I Made It" complimented what Benny was saying in his verses, easily making it one of my favorite songs on the album. The song "Over The Limit" has one of my personal favorite rappers on the hook, Dom Kennedy. I'm always here for west coast + east coast collabs, and for some reason that song had me thinking that a Nipsey Hussle (rest in peace) and Benny the Butcher collaboration would've been amazing.
Features
He's made songs with Russ and has some Drake songs in the tuck as well. I believe the next step for Benny and his career is to try to transcend into a commercial space without compromising his art. Kendrick has been able to do this very well in his career, and I believe that is the next mountain for Benny to climb. I think he'll be able to do it.
When I heard Tana Talk 3 for the first time I loved it, but I couldn't see this amount of success happening so quickly. He's grown as an artist and is just now hitting his stride. It's been a fun journey to watch so far and I can only see Benny's career taking off from here.
I wouldn't be surprised to see something else from Benny soon with the amount of volume Griselda puts out every year. Griselda has what they've worked so hard for, their moment. And I'm just waiting to see what they'll do next. They've proved that they're here to stay; however, with that status comes higher expectations. I guess that's just the burden of proof.