This article series will be a spotlight on the on and off the field news and analysis of the Steelers this season with a little fantasy spin.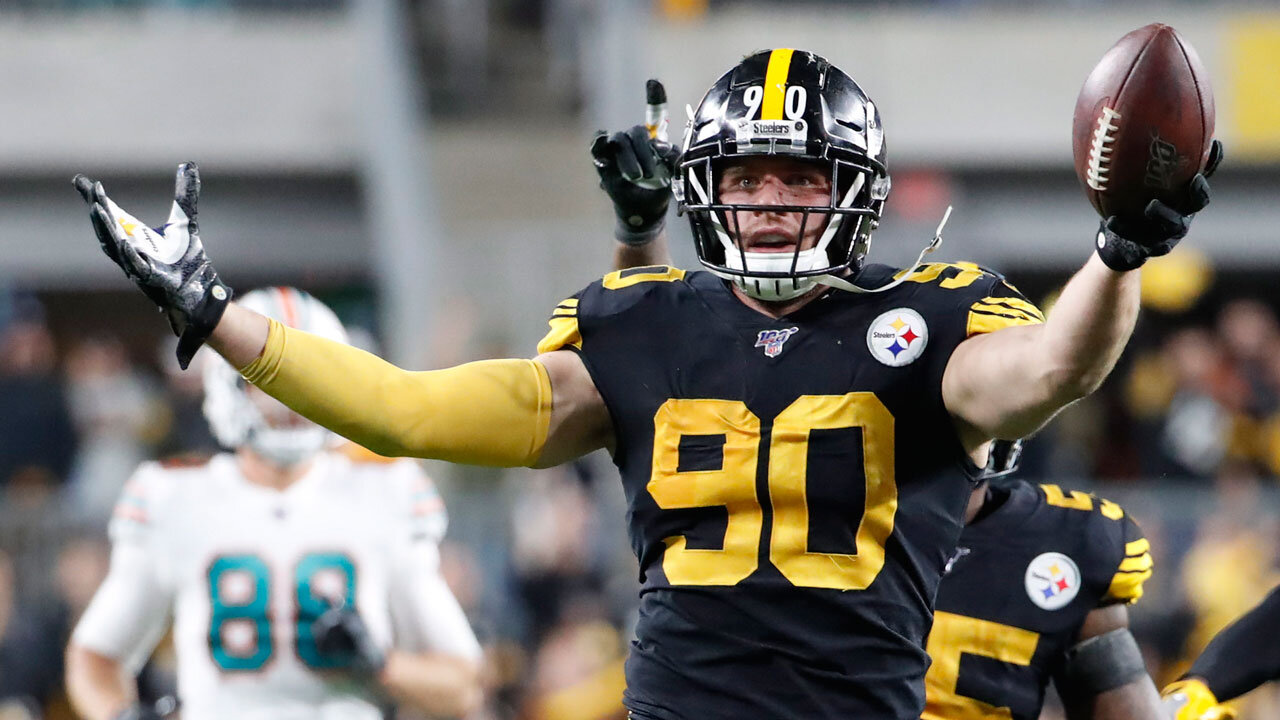 As we embark into the new season, the biggest news this week is linebacker TJ Watt agreeing to a four year-extension worth $112 million ($80 million guaranteed, around $28 million per year). With last years league leading 15 sack and 23 tackles for loss, it was a no-brainer for the Steelers front office to get done. It is being reported that Watt overruled his agent who believed they could get more money as he walked into Art Rooney's and agreed to the deal.
With the recent discount taken by Juju Smith-Schuster, this is another great sign of the culture Tomlin and the Steelers have created where players are willing to work deals out to stay in Pittsburgh. Watt deserved to be the highest-paid but he choose to get his big deal without gauging the Steelers for more (which he would've had every reason to go for those extra if he so chose to). Now we wait and see how the Steelers front office handles safety Minkah FItzpatrick's negotiations as he looks to get his big contract in the '22-'23 season. No contract negotiations have started but Steelers don't start typically until the final year of the contract.
Rookies To Watch Out For
Steelers fans wait eagerly as we wait for kick-off Sunday and get to see running back Najee Harris and the rest of the offense get back to work. Steelers haven't had a running back they considered to be a workhorse in recent years but this changes with the first-round pick's debut. A strong runner who looks to contribute in the passing game is going to be fun to watch. Harris is expected to get lead back duties (James Connor was released in the offseason) and should have a strong campaign as quarterback Ben Roethlisberger and the trio of receivers look to keep the defense honest. Smash-mouth Steelers football will be back in 2021.
With all the hype (and well deserved at that) with tight end Kyle Pitts, the media has let Steelers 2nd round pick Pat Freiermuth slip under the radar. A strong pass-catcher out of Penn State has been likened to a 'Gronkowski-esque' type of player. High praise for a rookie but in the preseason he showed how much of a threat he can be in the red zone. Tight end Eric Ebron is not the long term answer at tight end so look for Pittsburgh to really get the rookie involved as the season progresses.
With the retirement of fan-favorite center Maurkice Pouncey, 3rd rounder Kendrick Green has some big shoes to fill or rather jersey to fill. Pouncey has given his blessing for Green to don 53 when the season starts and the rookie has not shied away from the attention. Green had a strong showing at training camp and earned the start at center. Along with 2nd-year guard Kevin Dotson, they look to exceed league expectations of the unproven offensive line.
BIg Ben & Beyond
Could this be Big Ben's swan song? Many thought 2020 was his last season as a Steeler but with the poor performance against the Cleveland Browns in the playoffs, he may have had second thoughts on that being the ending to his career. The Steelers passing attack looked consistent through 11 weeks before the early bye week caught up to the team. Studies show that the 2nd year post recovery from Tommy John surgery is when your elbow begins to feel like it used. Could we be expecting another strong passing campaign out of the 18-year vet?
With the 1st round pick addition of Harris, the Steelers are giving the offense a much-needed boost where they really lacked last season – especially in the 2nd half of the season. Steelers are set to give Big Ben all they can give him to succeed. Wide receiver Chase Claypool's sophomore campaign will be one to watch as he played well and showed his ability to get separation and make catches in traffic. Juju was his consistent target on the shorter routes and has trust with their time together. Diontae Johnson showed the ability to be a possession receiver (the 'butterfingers' were short-lived). Are Steelers Super Bowl favorites? No. But with Big Ben at the helm, you never count them out.
Week 1 – Steelers at Bills
Steelers travel to Buffalo in what looks to be a tough matchup. Najee will be going against a stout Buffalo defense for his first game and we will see what he and this offensive line can do to create running lanes. Last season the Bills held the Steelers to 224 total yards. The running game's effectiveness will be a necessity if the Steelers look to come out victorious.
Bills quarterback Josh Allen's breakout sophomore campaign had him in MVP discussions and his chemistry with wide receiver Stefon Diggs was one of the league's bright young duos. Watt, Fitzpatrick, and company will look to keep this Bill's passing attack in check.