Looking back at the 2013 NBA Draft, there were a ton of prospects coming into the league that changed the landscape (and at least one or two that were supposed to). Most notably, this draft held a future league MVP in Giannis Antetokounmpo, who went 15th overall. You would think that this draft held superstars galore knowing that, however, ahead of the soon to be MVP went one of the greatest draft busts in NBA history, Anthony Bennett. To put this into perspective, Bennett took three times as long to score double digits as any other number one overall pick. Also, this was against the Kings so it wasn't anything comparable to a break-out game. Nevertheless, there was a ton of talent in this draft including Victor Oladipo, CJ McCollum, and Rudy Gobert. See here for the original draft order and continue reading to find out what we think a re-draft of this class would look like.
1. CLEVELAND CAVALIERS
Giannis Antetokounmpo – This is a no-brainer but at the time it was understandable that the Cavs didn't want to bank on an 18-year-old who lacked polish on the defensive end. Conversely, he was an elite-athlete with ball-handling skills that were rare for his size. He also considered himself a point-guard that spoke to his versatility yet he also knew where his game was lacking. Regardless, I'm sure the Cavs would've loved Giannis to team up with Kyrie. The PnRs alone would have been absolutely deadly.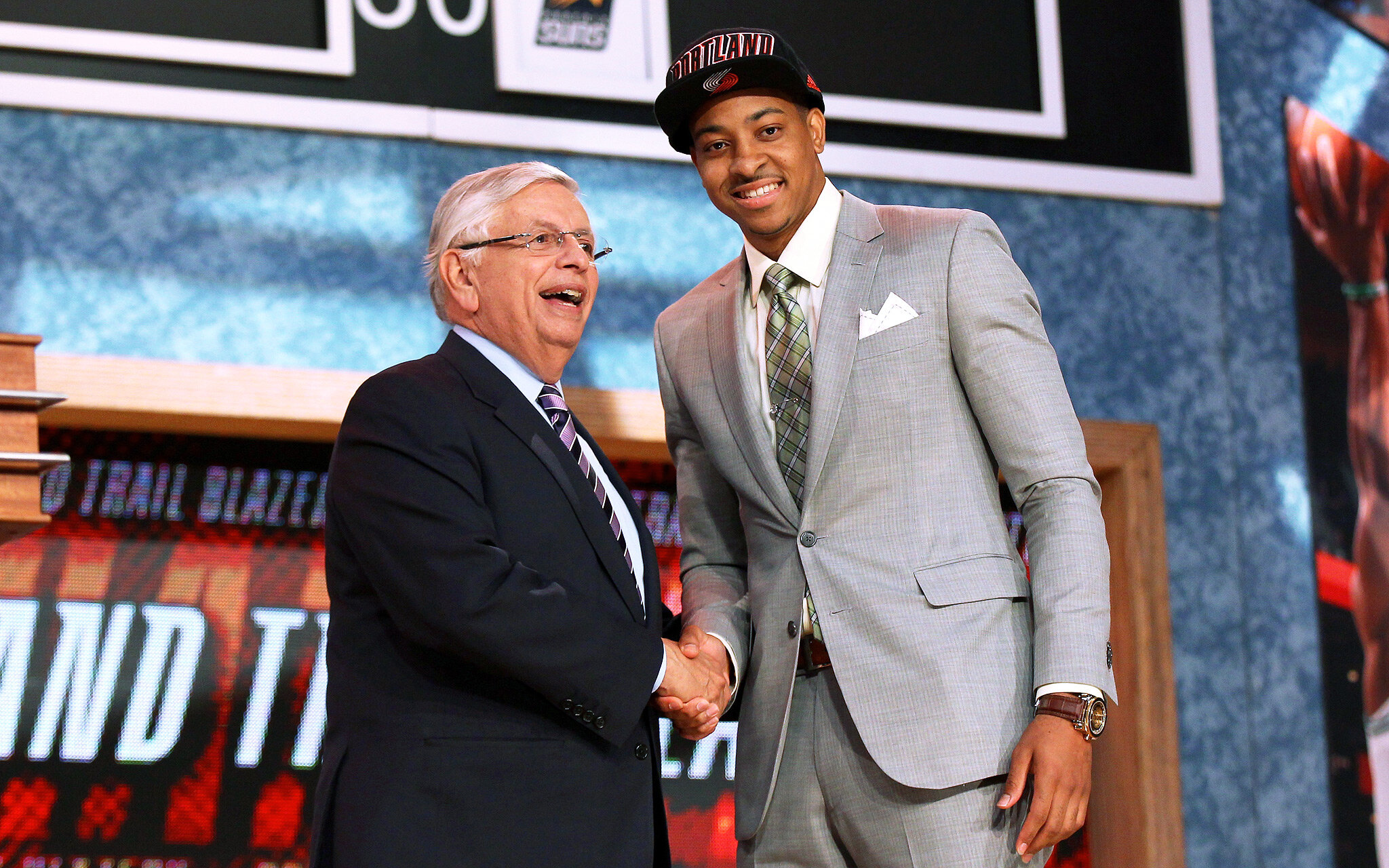 2. ORLANDO MAGIC
CJ McCollum – CJ was the second most productive scorer in this draft coming out of Lehigh averaging 23.9 pts, 5 rebs, 2.9 asts, and 49.5 FG% in his senior season. There is no doubt that the Magic who were in need of a star guard, would have jumped at the chance to grab him here if they knew what he would turn into. He was touted as a dynamic scorer but his size translated to a sPG rather than 2 in the league. Scouts questioned if he could make the transition but he is a true SG. This was just a few years before the transition to "positionless" basketball so we'll give them a pass on missing out on this dynamic guard.
3. WASHINGTON WIZARDS
Otto Porter Jr. – Let's be honest, the Wizards are going to do what the Wizards do. They are under the garbage bin and hindsight means nothing. They would still select Otto Porter Jr. because they would rather have drafted for positional need instead of talent. For those that don't remember, Porter led his Georgetown team to 25 wins and an NCAA Tournament bid. The lanky wing seemed to be one of the only sure-thing players coming into this draft. So the pick really made a lot of sense with a surplus of guards and centers to choose from (especially if you like old and slow centers). A better route would have been to go get Indiana's Victor Oladipo and avoid the massive John Wall contract, but this was four years prior and wouldn't have made sense at the time. Point is, even in this re-draft we can't ignore the reality of the Wizards being a dumpster fire.
4. CHARLOTTE HORNETS
Victor Oladipo – The Charlotte Hornets were just BAD. They were top-heavy in guards and small forwards and elected to go with center Tyler Zeller at this pick but the reality is that his Indiana teammate should've gone here. Despite having a glut of guards, a back-court with Kemba Walker and the Victor Oladipo we've come to know and love would have been a great combo. Furthermore, just two years later the Golden State Warriors would send the entire center position into retirement anyway, so the Zeller pick was a bust.
5. PHOENIX SUNS
Rudy Gobert – An absolute stud in the paint, Rudy Gobert is no joke. Top five in minutes played out of the players in this draft and holding a massive win share totally disregards his draft day grades. Scouts said he needed to fill out in his frame and improve his game and he did just that. Mr. Corona himself would've made a great fit in Phoenix, as they were looking for a center to fill out their roster.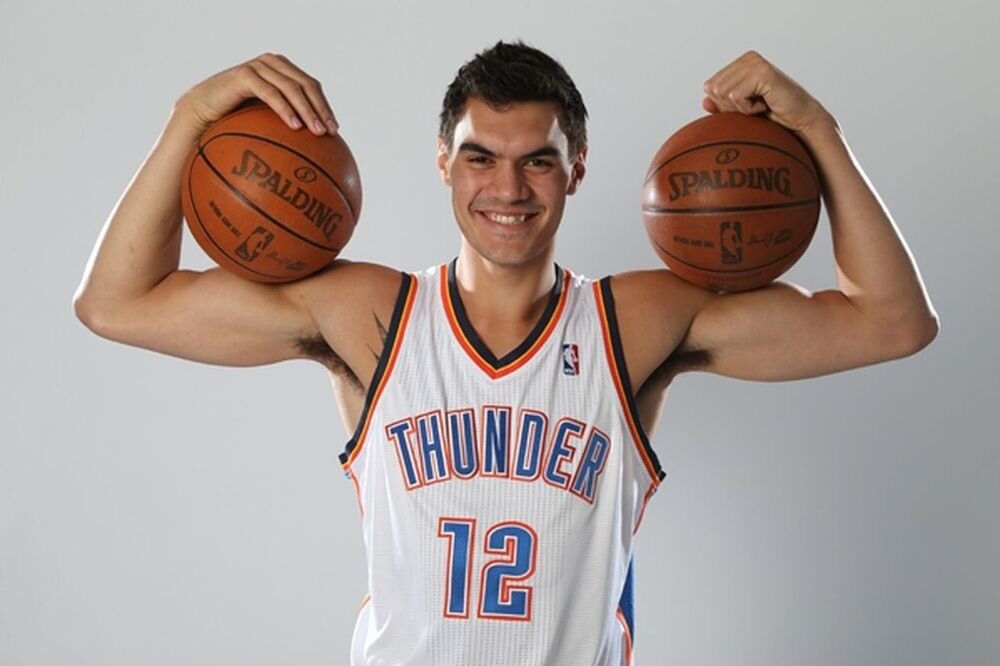 6. NEW ORLEANS PELICANS
Steven Adams – He's been a rock for OKC and I am convinced he would've been one anywhere he was drafted. Not to mention at the time New Orleans really had a solid backcourt with Eric Gordon, Tyreke Evans, and Austin Rivers. If the they elected to not trade for Jrue Holiday, they could have wound up with a productive big to slot in next to a young Anthony Davis.
7. SACRAMENTO KINGS
Dennis Schröder – He is a dog on both sides of the ball. Coming into the league at just 19 years old he had to grow his game like any other player, but he was a talented guard nonetheless. Everything he was praised for in his scouting report he has built on while adding a reliable outside shot and more. With a quick first step and ball-handling he commands the pick-and-roll action. Pairing him with DeMarcus Cousins would've been a solid pairing.
8. DETROIT PISTONS
Kentavious Caldwell-Pope – The Detroit Pistons probably got this pick right for their need and talent. It's just a shame that they couldn't develop him a little bit more seeing that he's been really coming into his potential as of late. Yet for a team lacking in recent success, I'm not surprised that they had a hard time developing talent (see also: Stanley Johnson, Luke Kennard, Henry Ellenson, Thon Maker).
9. UTAH JAZZ
Tim Hardaway Jr. – Assuming these teams still trade, I would argue they would go with Tim Hardaway Jr. over Trey Burke here. Trey and Tim were teammates at Michigan and Trey certainly carried the load in college. Seven years later however, Tim is clearly better pro. Surpassing Trey in PPG, RPG, and Win Shares, Hardaway Jr. has been more productive since entering the league. Burke, on the other hand, was just waived from his fifth team.
10. PORTLAND TRAILBLAZERS
Kelly Olynyk – Olynyk averaged 18.1 points and 7.3 rebounds in his last season at Gonzaga showing off offensive prowess that had him in conversations for the top pick at one point. He is a talented big man off the ball, increasing his value over the years. Furthermore a lot of what he does well is off of the stat sheet and he gets the job done. He isn't an elite athlete but he is a grinder and one of those locker room guys you'd rather have on your team than in your face.
11. PHILADELPHIA 76ERS
Cody Zeller – He is still a staple in the organization that drafted him 7 years ago and it's no fluke. Coming out of Indiana, Zeller was touted as the best big man in the country, but the college game gave us a small sample size. We now know that he wasn't an Adonis by any means because he struggles to finish in the post. He handles the ball well for his size and his face-up ability has translated well into the league.
12. OKC THUNDER
Mason Plumlee – An athletic 7-footer is a rare find and with four years at Duke on his resume you would argue the talent is there too. There were questions about his ceiling since he was 23 yrs old coming out of college, but Plumlee is a solid pro. Given much of the talent in this draft has fizzled out of the league, Plumlee is a solid piece who has been key contributor to a few playoff teams.
13. MINNESOTA TIMBERWOLVES
Nerlens Noel – Noel had huge talent on the defensive side of the ball coming out of Kentucky. His offensive game has come into fruition as of recent years but this wasn't the case coming out of the draft. Now he is an athletic big that can run the floor and make waves in the right system. In 2013, the Timberwolves had D. Will, JJ Barea, and Ricky Rubio. If they could have unlocked his ability early on, we may have been looking at a more productive Nerlens Noel.
14. MILWAUKEE BUCKS
Tony Snell – Snell coming out of New Mexico was a shooter! Since entering the league he's hitting the three at a 39% clip. He is a high-end backup with range extending ability that is at a premium in the league today. This isn't what you were expecting based in a lottery pick but considering all of the flame-outs in this draft you got to get it, how you live it.