Every year, we kick off Wrestlemania season with the 30-man and 30-woman Royal Rumble at the pay-per-view of the same name. This year's Rumble event was one of the best in years, with Charlotte Flair 'Woo-ing' her way to the W and Drew McIntyre 'Claymore Kicking' his way to a 'Mania main event.
What we didn't realize is that a stronger force was working throughout the country to change all of the upcoming sporting events—and life—in a huge way. What was set to be a special week in Tampa, Florida and culminate in a seven-hour spectacle at Raymond James Stadium has now become a two-night event at the WWE Performance Center.
The bigger change? No fans allowed. It's hard to picture this Wrestlemania measuring up to the last few years without a huge stadium full of the WWE Universe marking out. The WWE is doing its best though, and honestly, I feel, given the circumstances, they've promised us something worthy of a chance.
With two nights of competition on Saturday, April 4 and Sunday, April 5, it puts less pressure on fans to sit through seven hours of programming on a Sunday. For someone like me, it's no big deal. However, we've seen how trying to fit all worthy superstars and legends into one night has given others the short end of the stick. Not that everyone deserves equal booking, but the WWE ought to utilize as much of their talent for their biggest event of the year if possible.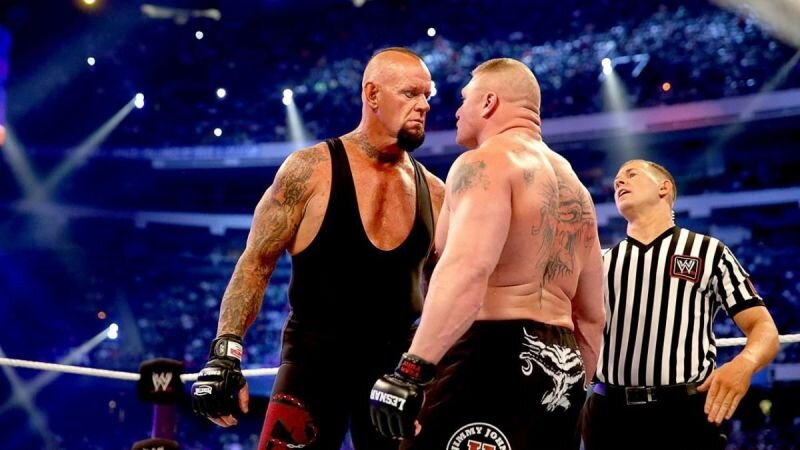 Who can forget when Naomi and company had the Divas Championship Invitational Battle Royal canceled when Brock Lesnar vs. The Undertaker ran over time? Back then, surely no one but the prospective competitors batted an eye. In hindsight, especially looking at the direction of WWE's Women's Division, this was an unfortunate happening. 
So what does two nights mean? As of now, sixteen matches are scheduled and most of them are singles matches with storylines attached—lol at Bobby Lashley vs. Aleister Black. Ideally, the matches will be split down the middle to occupy each night as close to equally as possible. What may have been booked squashes can now play out longer, if necessary. Without the crowd, the storytelling and psychology of each match are that much more important.
The WWE can't just assign spot fests and engineered "pops" all willy-nilly. Still, some matches likely won't get much time and truthfully may not need it. I can't name any Goldberg matches that have gone over 10 minutes since his return in 2016. Hell, Bill may not even have been in 2017's Royal Rumble for that long.
Everyone anticipated the Roman Reigns victory in their Universal Title bout, but it's a matter of the match length making sense. Goldberg hasn't looked his sharpest since dominating Brock at Survivor Series in 2016. Would a 50/50 match-up really make sense, even with 'Berg's super-human strength?
The feud's been thrown another wrench now, with Reigns reportedly backing out of the match. He cited being immuno-compromised from his battle with leukemia, which is a respectable choice keeping his well-being in mind. As much as we may have wanted that match and are shocked, we want The Big Dog to be performing at the next five Wrestlemanias too.
The WWE will have to figure out a good enough story to substitute only one week removed from the event. Thus, the company deserves even more graciousness. They did not plan for any of this. In the case of Brock Lesnar v. Drew McIntyre though, that can go either way and I would be happy about it. Drew and Brock have been telling an amazing story around the WWE Championship, and it's clear Brock is as invested, if not more. He's eaten a crazy amount of 'Claymore Kicks', but this strong booking for Drew could just be a pump fake before he's downed after an F5.
I'd enjoy a longer match between the two, especially if it ends up being one of the nights' main events. That's the other thing—figuring out how to end each night. Edge and Randy Orton's personal beef since the night after Rumble '20 is easily the most compelling story of them all this go-round. It's even spicier knowing they'll duke it out in a Last Man Standing match, though all the Mick Foley mentions had me thinking the Hardcore match would be returning.
We've seen Wrestlemanias with non-title main events before, such as Undertaker vs. Shawn Michaels II at Wrestlemania 26 and John Cena v. The Rock I at Wrestlemania 28. When the narrative and appeal are there, they give the necessary push. It's crucial now more than ever. We can't ignore the Women's Revolution either, especially since they main-evented last year's Wrestlemania.
Slight side note, but if NXT will continue participating in Survivor Series matches, it would be cool to see the stakes raised for the tri-branded warfare. Putting the Wrestlemania main event slot up for grabs would be awesome if they were able to plan that far ahead. We've seen successful long-term storytelling, but we also know Vince will throw out the script for a show an hour beforehand if he feels like. it. 
That said, Charlotte v. Rhea Ripley for the NXT Women's Championship is a viable option for the main event of either night. NXT saw a huge year of growth, coming to the USA Network for a weekly two-hour presentation and dominating both main shows at Survivor Series. It was major seeing the NXT Women's Title be the first and only NXT title booked to be defended at Wrestlemania this year, for the first time ever. Flair and Ripley have given us some exciting moments, and many are unclear on the direction this match could go. The perfect intrigue to power a night-ending classic.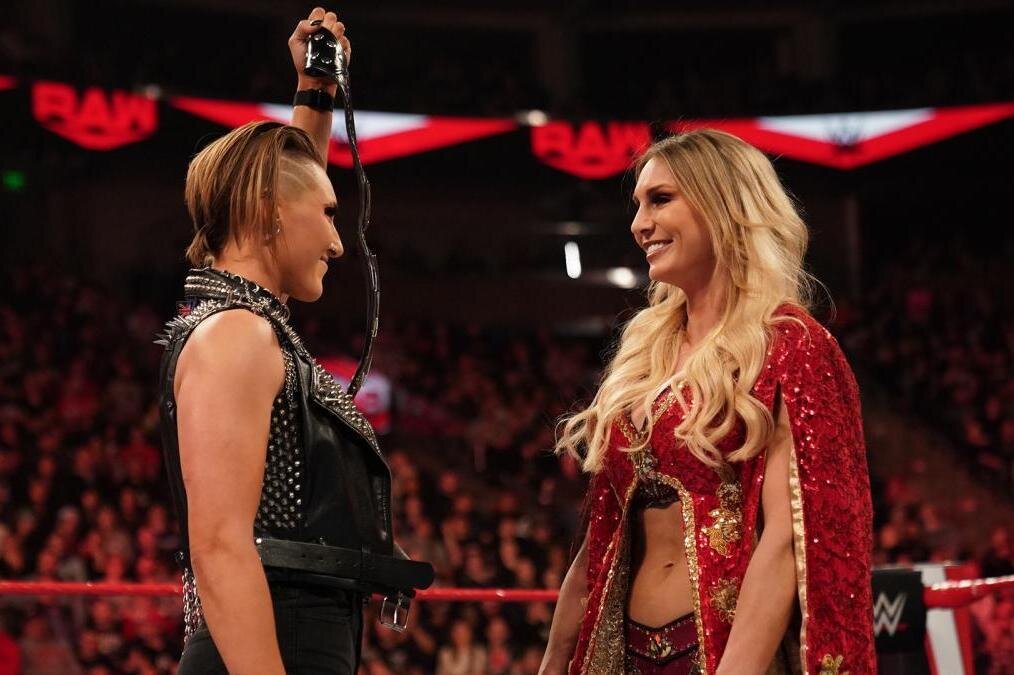 What about Becky Lynch and Shayna Baszler? Their story hasn't been the most interesting, given fans' Becky fatigue and Shayna's alleged "boring" fighting style. It seems Becky is as cocky as she's ever been and Shayna wants blood. Being two of the most popular women from their respective brands, and Becky's box-office appeal, this RAW Women's Championship Match could work too. Is Becky fully healthy though? She hasn't wrestled since…Asuka?
If they plan for a Shayna squash then solid. Becky hasn't put on a clinic in quite some time, so a long match could be a snoozefest, especially factoring in Shayna's calculated style.  The WWE may not always get it right—e.g Street Profits v. Angel Garza and Andrade—but they've got some great options to play with this year. AJ Styles v. Undertaker in a Boneyard Match, John Cena's rematch with "The Fiend" Bray Wyatt, and even Kevin Owens v. Seth Rollins.
They are doing the best they can, and I'm satisfied so far. It may be difficult sitting at home for two nights watching the superstars wrestle with no other sounds but their own grunts and my White Claws opening. Still, time will tell how Wrestlemania 36 at the Performance Center plays out. 
Seriously though, I understand wanting to book all of the champions and attractions, plus Rey Mysterio under quarantine somewhat changes things in the United States title picture…but does anyone believe Garza and Andrade will win the Raw Tag Team Titles?
The Viking Raiders run with the belts was less than stellar, especially seeing them booked against jobbers and ultimately losing to Seth and Murphy. They, unfortunately, were caught up in that mix, albeit a huge curveball since Murphy joined Rollins' disciples the week prior.
They deserve the tag title match more than anybody. Let me chill though. My only suggestion throughout all of this is that we be kind to the storyline writers and the company overall who are working hard to provide for us in this difficult time. They could have called it quits like other sports have had to. As I said, the WWE doesn't always get it right. They likely won't. Let's just hope Coronamania, er, Wrestlemania goes well. I'm optimistic. What fun is going into something looking for reasons to hate it?