At 16 years old, Luna Elle defines soulful R&B. The Canadian singer-songwriter hails from Mississauga, ON, which is also the home of PARTYNEXTDOOR. As the city's new rising star, her unique vocal range mixed with slow-burning instrumentals creates a smooth blend of classic and modern R&B. Elle's talent has caught the eyes of many including Shaquille O'Neal. From the words of the NBA legend, Luna Elle is "next up."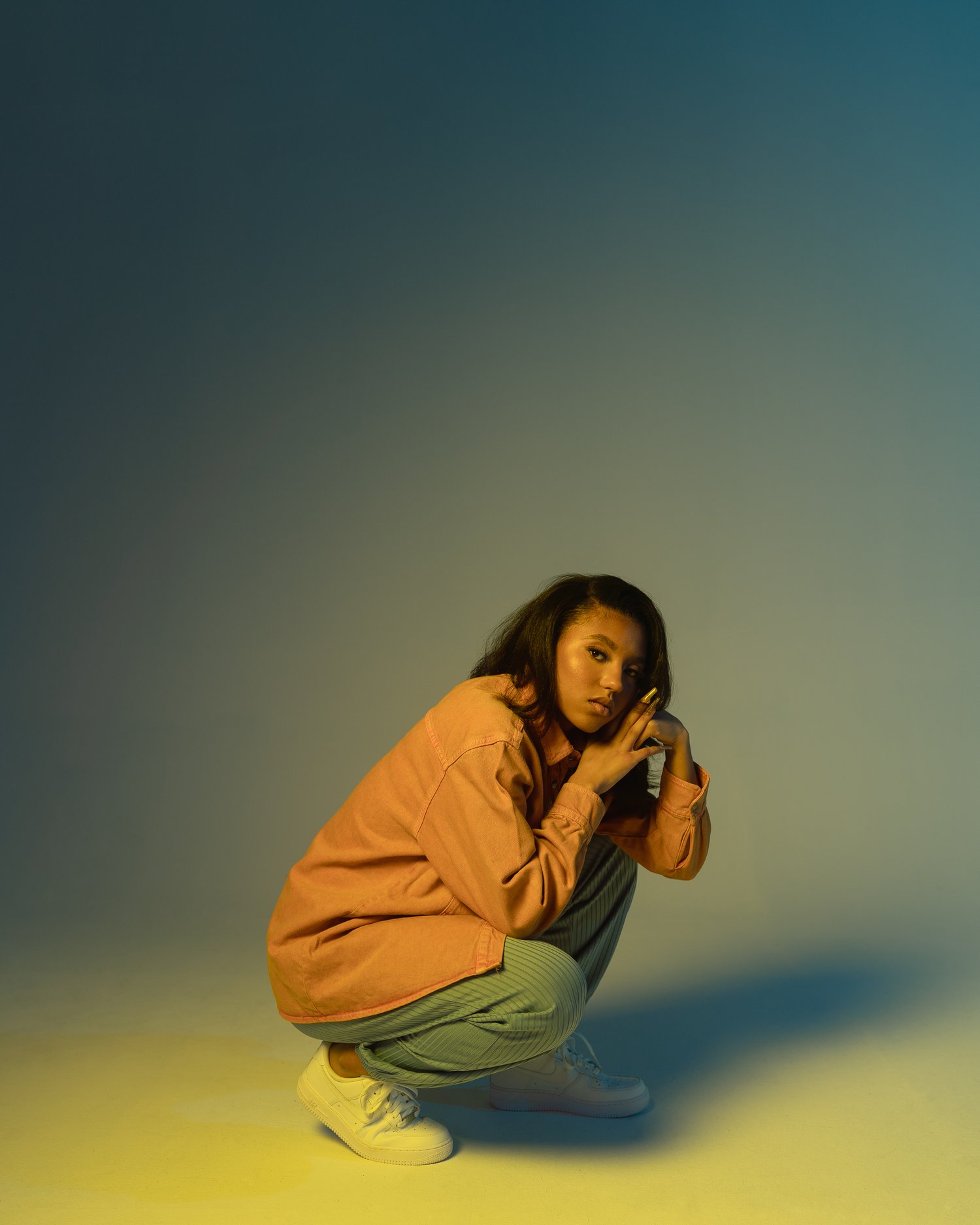 When did you start singing and how long have you been creating music?
I've been singing ever since I can remember, but I took it seriously when I started singing lessons not too long ago. I've been making music for a little over a year now.
Tons of talented musicians have come out of Canada. Describe the music scene in the Mississauga-Toronto area.
There are so many talented artists in the Mississauga-Toronto music scene. Our city and Canada as a whole is a diverse place with so many different cultures. African, Caribbean, and Arabic influences are very prominent in our lingo and music. The best way to describe it is a vibrant melting pot of cultures that creates a sound that's uniquely Toronto.
Who are some artists that inspired and influenced your sound?
Some artists who inspired my sound are Beyoncé, Jazmine Sullivan, Brandy, and H.E.R. I love vocalists that can pen amazing songs. Artists like that push me to become better at my craft.
How did Shaq discover you? Describe how you felt when Shaq posted "True Love."
Shaq actually discovered me from my label's Hot Freestyle IG page. When I first saw Shaq's post I was stunned, I actually thought that it was fake at first. I saw the notification and was like "oh it's probably just some fan account" but then I checked and the account was verified! I was and will always be eternally grateful. Thanks Shaq!
Since the post, have any artists reached out to you?
There have been a couple artists that have reached out and have shown me love. It's still unreal that artists that I really listen to, actually know my music. I'm very appreciative of that.
At a young age, you show great self-awareness and understanding of life. How are you able to convey that in your songs?
I have been blessed with an older sister, and like anyone her life isn't always easy. Seeing and hearing about all the things she goes through really helps me connect with a wider audience when writing and recording my music.
You're currently working on an EP. What can you tell us about the project and when will it be released?
I'm so excited for this EP to come together and for my fans to listen to it! I want my EP to tell stories about relationships that everyone can relate to. We are aiming for the release to be sometime in February.