Lowkey R&B
Lowkey R&B presents Anita's new single "Routine (Put It Down)" has just dropped and is heating up the summer. "Routine (Put It Down)" is all about wanting to make the special person in your life a part of your daily schedule. The sultry record is different from the Houston-bred singer's previously released song "On Me" which leans towards the pop genre. In "Routine (Put It Down),"
Anita shows off her seductive vocals and takes you back to a 90s R&B vibe of beautifully placed harmonies and backup vocals. "Routine (Put It Down)" follows her previously released single "On Me" which dropped back in February. We had the pleasure of speaking to Anita about "Routine (Put It Down)" and what is next up for the rising R&B star. 
Listen to "Routine (Put It Down)" here and check out our interview below:
AH: Where are you from?
Anita: I am from Houston, Tx. Born and raised.
AH: What made you want to start singing?
Anita: Thinking back, there actually wasn't any specific experience that made me want to start singing necessarily. I just always loved music and there was never anything I wanted to do other than music since I could talk.
When I learned how to walk, I wanted to start dancing. When I learned how to use my voice, I started humming melodies. When I learned how to read and write, I immediately started writing songs. I'm pretty sure I came out of the womb knowing I wanted to entertain!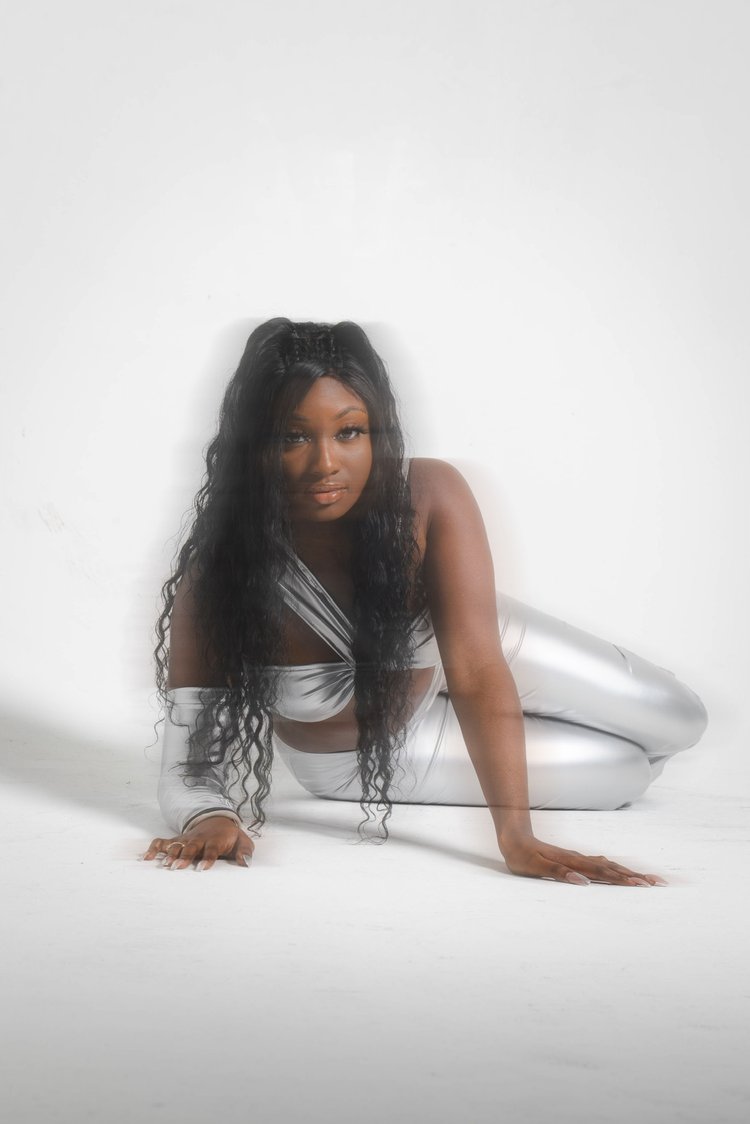 AH: Let's talk about your newest single, "Routine (Put It Down)" how is this song different from your previously released single "On Me"?
Anita: 'Routine (Put It Down)' is so smooth and sultry compared to 'On Me' since that song was more bold with a hip-hop bounce. With "Put It Down," I actually got to showcase vocals on that record and bring back that real R&B vibe.
AH: I found the track to be very relatable and is definitely a great summer song! Where did you draw inspiration for "Routine (Put It Down)"?
Anita: I'm glad you think so! I was hesitant about dropping an R&B record in the summer, but I reminded myself that R&B doesn't have a "popular" season because it's timeless. A lot of the inspiration came from my love for passionate old-school music.
Things were said in a tasteful way that set the mood and made you want to be in love. The harmonies, backup singers, and powerful bridges were always a highlight of the song, so I made sure to include that in this song to make it nostalgic for those who love music like that. 
AH: Did you write "Routine (Put It Down)"? If so, what was your songwriting process?
Anita: Yes, I currently write all of my songs, and (fingers crossed) I will keep it like that for as long as I can. My songwriting process for this song was pretty simple actually. I freestyled most of it and heard where I wanted the harmonies as soon as I was coming up with the melody.
I wanted the song to build so I made sure my lyrics also got more intense as the song progressed. Interestingly enough, I wrote the second half of the song first and ended up using it as my first half to paint the picture of an ongoing story that had already started. I didn't want a beginning, middle, and end of the story. I wanted it to feel like the listener is submerged in the middle of the experience.
AH: What was your role in the production process?
Anita: My role in this process was mostly the vocal production. I went in with an idea of how I wanted the production and harmonies already because I recorded it a year after it was written. My producer, Lab Ox, really helped me bring it to life. In the studio I did a lot of stacking to make it feel full and to make my ad libs stand out more. I was extremely picky with edits for the mixed and mastered version, and I ended up having 10 versions of the song because I knew EXACTLY how I wanted it to feel and sound. I'm sure my producer was tired of me, but the quality was worth it!
AH: Will you be releasing a music video to "Routine (Put It Down)"?
Anita: That's the plan, but I don't want to rush quality. The vision I have for this video is pretty big, so I would rather wait for the perfect time than to compromise my standards. This is my legacy that I will look back on and possibly [have it be the] first impression for a viewer so I don't take that lightly at all.
AH: If you were to release a visual, who would you love to be your love interest?
Anita: Oooooh, good question. So the first choice is always my man for sure! He was the love interest in my last music video and did so well. If I were to switch it up for this video, I'd say someone like Damson Idris or Michael B. Jordan. The video I have in mind is cinematic and requires storytelling, so I'd want someone who can lock in and take on that character fully.
AH: Is "Routine (Put It Down)" a part of a larger project or will it be a standalone single?
Anita: It is a part of my very first official EP that will be coming out very soon, so be on the lookout for sure!
AH: What is your favorite lyric on "Routine (Put It Down)"?
Anita: "Give me the vibe boy, I'll pay the price" mostly because I freestyled that line and love the way it sounds. I don't know if it necessarily makes sense, but I know how I wanted that line to feel and it worked out.
AH: If you could add any feature to "Routine (Put It Down)" who would you like it to be?
Anita: Chris Brown or Lucky Daye. I miss duets and both of them are true vocalists that I think would bring some power and great chemistry to the song.
AH: Where can we follow you to stay updated about your music?
Anita: You can follow me on IG & Tik Tok, @anita.vii. You can also find all of my music and content at www.linktr.ee/anitaayoola/.