Who is Reggie Becton? I kept asking myself this question after being introduced to his most recent project, My Beanie's Orange, knowing that I had to hear more from him. The project is tasteful and smooth moving through a nuance of Trap-Infused R&B, Funk, Soul and Alternative Rock elements topped off by A+ songwriting. This was all wrapped up in an extended play so I had to go back and look into his catalog. Throughout this interview Reggie deep-dives into embracing his art, his talent, growing his live shows, being independent but moving like a major, and much more.
So what's the answer to the question? The truth is that Reggie is still finding himself, like the majority of us, The silver-lining, however, is that he is finding himself through the music. His songs shine because the emphasis is more on feeling and life, less focused on a specific formula or recreating songs that have worked for him in the past. He pointed out that neither of his projects sounds alike by design. He feels that it's all about building and growth, two categories he puts no limits on. I sat down with Reggie to learn more about how the COVID-19 pandemic has affected his ability to write, produce, and grow as an artist and found much more in our conversation. Be on the lookout for his upcoming singles and his anticipated mixtape, 'California'.
Is Reggie your real name or your stage name?
Yeah, it's my real name, when it was time for me to pick my stage name it definitely took a minute to come into fruition and say I'm just going to use my name. For a long time, I just felt like my name doesn't sound like something that stands out.
What were some names that you came up with?
Well, I wanted to just go by Reggie but it was going to be too hard for people to find me so 'Sir Reginald' was one and 'Reggie Bridges' was another. It was a long list and after a while, nothing really seemed cool or stuck out. Then, my mom called me and was like "Yeah, I had a dream that you should use your real name as your stage name" and I was like cool let's just use it.
At what age did you start pursuing music?
So it was weird because I would say the age I chose to pursue it was around 17 and a year or two later I worked with an independent label in DC under a development deal. Then I moved to college and that put a stall in that situation.
Was that because of the location change?
Location and also because I didn't like the way they were moving. I could tell they wanted the rights to a song I had written. I knew they didn't want to deposit time & effort in me the same way they wanted the song. I would get random calls while I'm at school like "Yeah did you give it anymore thought?" and "Can you send it to us?" but I didn't give it to them. Looking back it was a smart business move because they're disbanded and all the premier artists regret working with them and their careers are tarnished as a result of what they did.
It's good that you were smart enough to maneuver around the shady side of the business. Does that mean you are signed to another label or completely independent?
I am completely independent right now. Some days I hate it but then most days I look at it like there's a silver lining in this.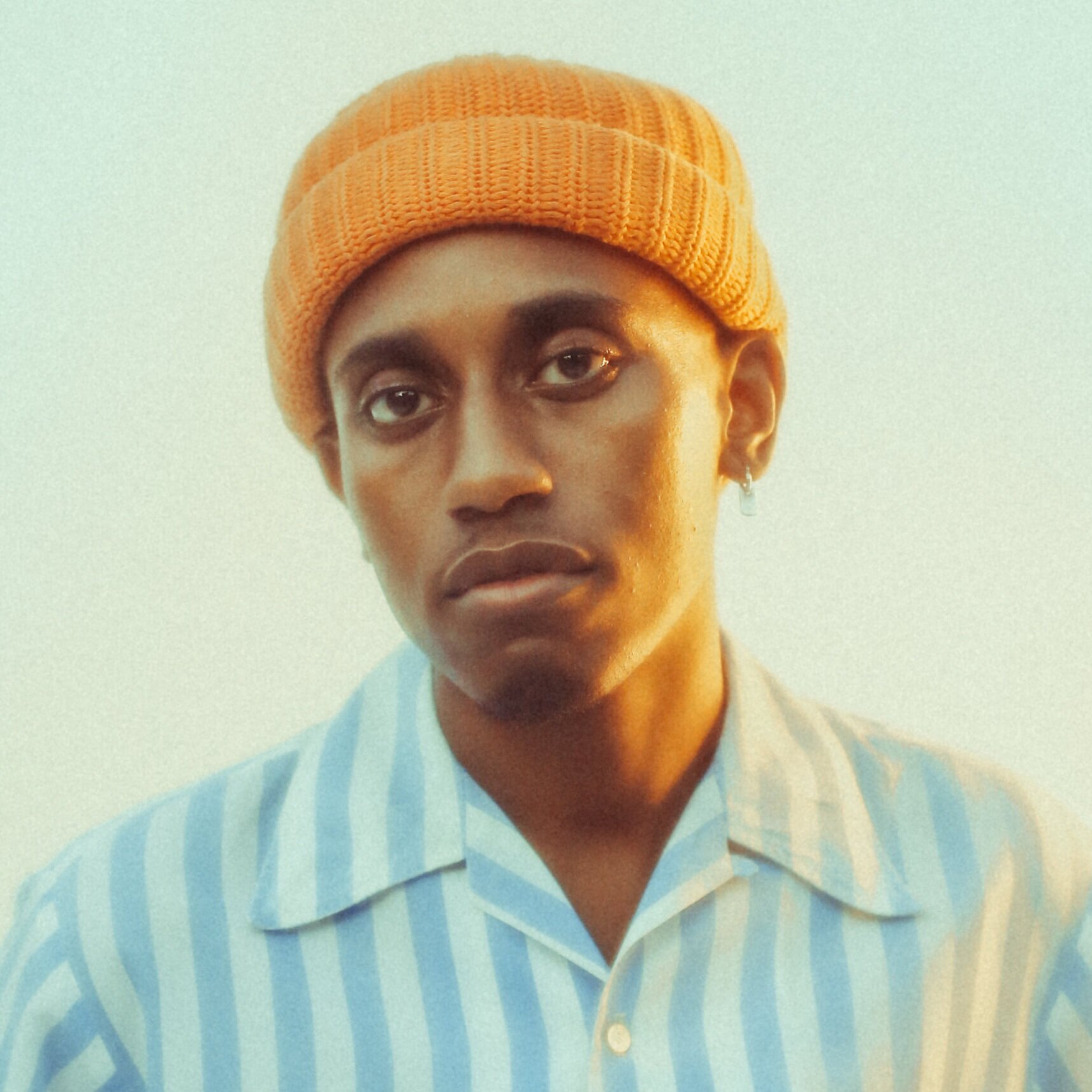 So what has your approach been to being independent?
Honestly, my approach is to be independent but move like a major in a sense. Any time I drop a project or EP we always try to look at it as a cycle and ask What are we doing 30 days before we put it out? What are we doing 30 days after we put it out? What type of digitals are we releasing? How do we want to do shows? We try to mirror what we see major artists do because if the major label is doing it then normally that's the way to go. Right now I'm slowing down on full projects and doing more singles just because of what I've been reading lately.
What was that transition like to college in continuing to grow and gaining your audience?
It was honestly a weird time for me because it was filled with a lot of self-discovery. I went through that self-doubt phase in college, trying to figure out not only what I want to do but trying to do something that many people try but don't succeed at is a scary thing. I would do music here-and-there or I would join groups because if they wouldn't like the group then it's like the spotlight is shared and it wasn't entirely on me so you don't feel as bad. Around my senior year is when I put out my first project and that's when it got started for real.
You touched on not really coming into your own until later, which honestly makes sense at 20/21 years old, but is that something that you're still dealing with today as an artist?
Yeah, I feel like that's something you're always dealing with as a person. You're always discovering self and you're always changing on a daily basis. I think that I am still on a path of self-discovery in a sense that I may wake up and say "I don't like this anymore" and that finds its way into the music every day.
What I hear from your music is a lot of Alternative-Rock, R&B, Soul, Funk and a lot of other elements that lend itself into instrumentation. I listened to your SOFAR show on YouTube where you performed with two guitarists live, so do you see yourself moving into performing with a full band in the future?
For me, I always try to make the live shows feel like it's not coming from a small artist even though I am a small artist. [In the future] I can have a full band and I can run all these scenes with multiple arrangements so that the show feels bigger than a couple of hungry artists that aren't even getting paid. That's the approach I take with my live shows and it really goes back to that sense of following what majors do. For example, if Ari Lennox does a show and has a drummer, a guitarist, and a bass player then why can't I?
Your latest project "My Beanie's Orange" is out and now you're working on putting out the visuals. Recently, you premiered the video for Y.O.U and the production value is crisp, well-produced and doesn't seem like what I'd expect from a small artist. So where is the inspiration for the visuals coming from?
Some visuals, like with "Raining in LA" are all about feel and vibe. On the contrary to "Y.O.U" where the visuals are already there, as soon as you hear Y.O.U you can hear the narrative and almost see each scene. I wrote it after I binge-watched the Netflix show YOU and thought this would be a dope song. So when it was time to do the video, season two was coming out and I was like alright, let's just base the video off the show as well. Basically, that's where I got the idea from the video from and that video probably cost me $200. Everybody who worked on it did it for free and literally just wanted to make something great. Thus, the $200 really just went to other materials we needed and it was because I got to the point where I used to be really lenient in negotiation and now I've learned to have tough conversations early. Besides, I can't really pay you for your time right now but I can appreciate you and we can have that relationship to build in the future. With that being said I don't focus on a budget and let that get in the way of my vision. Plus, I think that's one thing that's different about the art community out here in LA is that there's so many artists, filmmakers, directors, etc. that you can get a ton of work done for no cost since everyone's just hungry. This is a total shift from the east coast where the resources and people that are good at what they do are harder to come by.
I'm glad you said that because that's definitely a key difference in the cultural divide between the east and west coast. Honestly, people could be trash at what they do and still charge you.
Yeah, exactly! I feel like right now I have some songs I think I may want a feature for and I've asked people but they'll say "okay well I need this much for it." Then any time anyone's asked me for a feature I've never once said: "what's your budget for this?" I mean I'm not at the place to do that but for example, even if someone asks me "how much is my performance fee?" I say that I don't have one because if you can cover travel expenses then I am good. Even if you can't but you can guarantee a good crowd then I'm good. Honestly, if it's a chance to spread my music then I can invest in playing that show but that's just my approach knowing I need exposure. Part of that also is being selective and strategic because on the other side of that are promoters that try to take advantage of you so it's about finding a balance.
So in terms of exposure would you say that your Press Play record is what you gained most exposure from? If not then what was the moment in your career that you felt the impact?
Hmm… Honestly, I think the biggest moment where I could feel a shift was when I did my The Weekend cover video. I remember when I did that video it felt like breaking down a wall. After I did that I gained followers on Instagram really fast and it's still getting retweets on twitter 'til this day. The Press Play video I think is cool but at the same time that's just being strategic about running ads. To me, the views on there are amazing and people watched it but it doesn't mean that those people interacted with me or translated to Spotify listeners or followers. That video is really a great testament to how the industry is smoke and mirrors because if I can take $100 and run it behind ads and get a digital marketer and it gets 50k views then imagine what they're doing at major labels! So that really gave me a look inside the business and I took it as a learning lesson. For organic growth, I don't feel like I need to do that personally. That $100 could've gone towards something else and I probably would have gotten the same amount of followers at the end of the day.
Looking towards your live shows, what kind of venues are you doing now?
Well, I think the most we've done is 150 people at the HOME show in DC and that was sold out so that was cool. The most I played in front of though was when I opened up for Daley at the Troubadour and that was like 400 people. That was back in 2018 but I think that was probably my first show since my last one in Philly in 2014. So my first show in LA was in front of 400 people and I thought it was absolutely crazy!
Oh wow! Do you get nerves or are you the type that's just unbothered on stage?
For sure, for sure but I think I get more nerves in smaller crowds. The Daley show wasn't that scary because it was a real production. There were a ton of lights and if the light shines on me the right way I can't really see the audience. So it's one of those things where it gets you a bit more comfortable. However, in smaller shows, it's very much an intimate setting where you really have to roll with the punches and anything can happen. It's weird though because at the moment it's really the smaller venues that are really giving me the opportunity to hold my shows. I know that because we reached out to a couple venues at that time and there was one, in particular, I really wanted. It sucked though because they were obviously trying to play me. They told me "Oh, we don't have that date available" even though there's literally nothing on your calendar but okay. Then they would counter-offer days but they would say it can only be in this specific section and you can't charge. So we moved on from venues like that until Velvet Lounge came through and said they heard the music, loved it and wanted to do the show. That experience really made me question if we could fill out the venue and then the show sold over capacity so I'm really grateful for them.
I'm sure you had shows planned for the first half of the year but seeing that those plans got derailed by the COVID-19 pandemic, when can your fans expect to see you live?
I am hoping soon! We had a lot of cool shows coming up so that sucks. Plus I just saw a report saying no concerts until Fall 2020 and I'm just like… what am I supposed to do? Meanwhile, we're trying to figure things out and maybe do a few live streams. I just did my first one last week and it was just weird performing in my room. It's just not the same. I'm pretty sure I did more sound checks for the live stream than I did for a regular show. Nevertheless, I'm hoping we can start doing shows again by fall.
So has the content during the pandemic shifted to more Live Streams, Covers, or cooking up your own original music?
So the funny thing is I actually hate doing covers. Even The Weekend one I didn't want to do. It's just that I feel like once you do too many covers then you get labeled a cover artist and there's thousands of great singers. Not to mention too many in L.A. alone. Really, right now I'm not focused on that and I really did that because my vocal coach wanted to hear that sound from me. Honestly, I'm focused on working on the new project. Luckily COVID-19 didn't ruin my schedule just based on how I planned everything out but I definitely can't record like I want to because of it.
Is your next project going to be a mixtape or an album?
It's going to be a mixtape. Actually, I've been working on this project since before all these other projects. "California" is a culmination of songs from when I got here to songs I just made yesterday. It'll definitely be time-capsule vibes. People say you shouldn't time-stamp songs so they don't sound dated but I don't care. I like the concept because there's songs in the beginning where you hear me say "I just turned 25" and then towards the end you hear me say "I'm 26 now" and you can hear the progression in the sequence. It also holds different references to artists that impacted me and you can hear the phases I go through whether I was listening to a ton of Kehlani or at one point Saba. So I'm really excited about this project. Before when making "My Beanie's Orange" I approached it like these songs go together and limited the sound to that type of record. Now, I don't care what rabbit hole we go into, this is the next project I'm releasing.
As an Artist what do you want your story to be? When I look back in music history what will Reggie Becton's section say?
To me, that's one of those things that you never really know but I want people to say "Yo he makes great music" or "He made amazing art." I want it to stand the test of time and be revered with the greats, whether it's Marvin Gaye or Prince. I don't want to be boxed in and that's why my projects don't sound alike on purpose. Yet, we're seeing a lot of success with my single "Raining in LA" and it makes me think maybe I should make another "Raining in LA" because that's what people are gravitating to but I know in reality to progress I need to continue to push the envelope forward.
As a smaller act, do you find it beneficial to drop on the same day as a larger artist hoping people see your work or is it not helpful at all?
I never drop on those days. I put it in perspective with myself, if Rihanna is dropping on Friday and Tay-Tay from the hood drops on the same day, guess which project I'm listening to? I'm listening to the Rihanna project first and I might get to Tay-Tay. It's just a natural reaction so why not just drop on a Tuesday when no one else is dropping music. Plus I think when you go on P.R. runs these sources are more liable to write about you when content is slow opposed to going up against the mainstream artists. You're just fighting a losing battle.
If you could shoot your shot to work with any artist and they had to say yes, who would it be and why?
It depends… I want to go with someone who's iconic but I also want to go with someone I like a lot right now.
Okay, fair so I'll do this… how about this, I'll give you one dead and one alive.
Okay, so dead it would have to be Prince. Picking someone alive is so hard too because there's so many, so I'll just say top 3 rappers and singers. Rappers would be GoldLink, Rexx Life Raj, and Larry June. Singers right now are definitely H.E.R, Kiana Ledé, and Arin Ray. There's more but if I had to choose then it would be them even though I chose more than one!
Bonus question. For you, what are 4 albums with no skips?
My Beautiful Dark Twisted Fantasy – Kanye West
Brandy – Brandy
Confessions – Usher
CARE FOR ME – Saba
IG: @reggiebecton
Twitter: @ReggieBecton
Check Reggie Becton out on Apple Music , Spotify or YouTube