One of the Bay Area's emerging new talents, KRollin', has returned with her first single of 2022. She teams up with her cousin Nyss to deliver a statement single about the obstacles that come with having to overcome obstacles by yourself.
The single, rightfully titles "Alone", provides a clearer angle as to some of the emotions KRollin' has felt over the first half of the year.
There's been a lot of talk about the state of R&B, how do you feel about the state of R&B?
I think that music as a whole is changing everyday and it's to the point a lot of artists are starting to share the same sound and there's a lack of songs that really make you wanna cry.
I think everything is more so geared for radio and although it's R&B it's more upbeat and lacks that deep connection to the emotions behind the song.
Summer Walker's album is a great example of having a sound that evokes a lot of emotions and it has an effect that makes you really want to just start screaming the words and waving cooking utensils around.
That's something that's a dime a dozen these days and that's eventually where I want to end up going with my music.
This is your first release in 8 months, what about "Alone" made you choose it to be the single that marks your return to releasing music?
That's honestly not something I thought about when I released this song. I'm not really focused on the in-between stages when I'm not releasing music because I'm focused on my next few moves.
I had been having issues with my distribution and I just felt like once that was resolved I needed to drop something and keep dropping. I did decide to release this song though because I came across it again at the end of last year and when I played it I still felt like the message resonates the same if not more when I played it again.
I feel like loneliness comes and goes but there's always a feeling that lingers every time regardless if I would have dropped it immediately after we recorded or released it how I did, the feelings still stay the same so I felt like it'd fit regardless, so why not?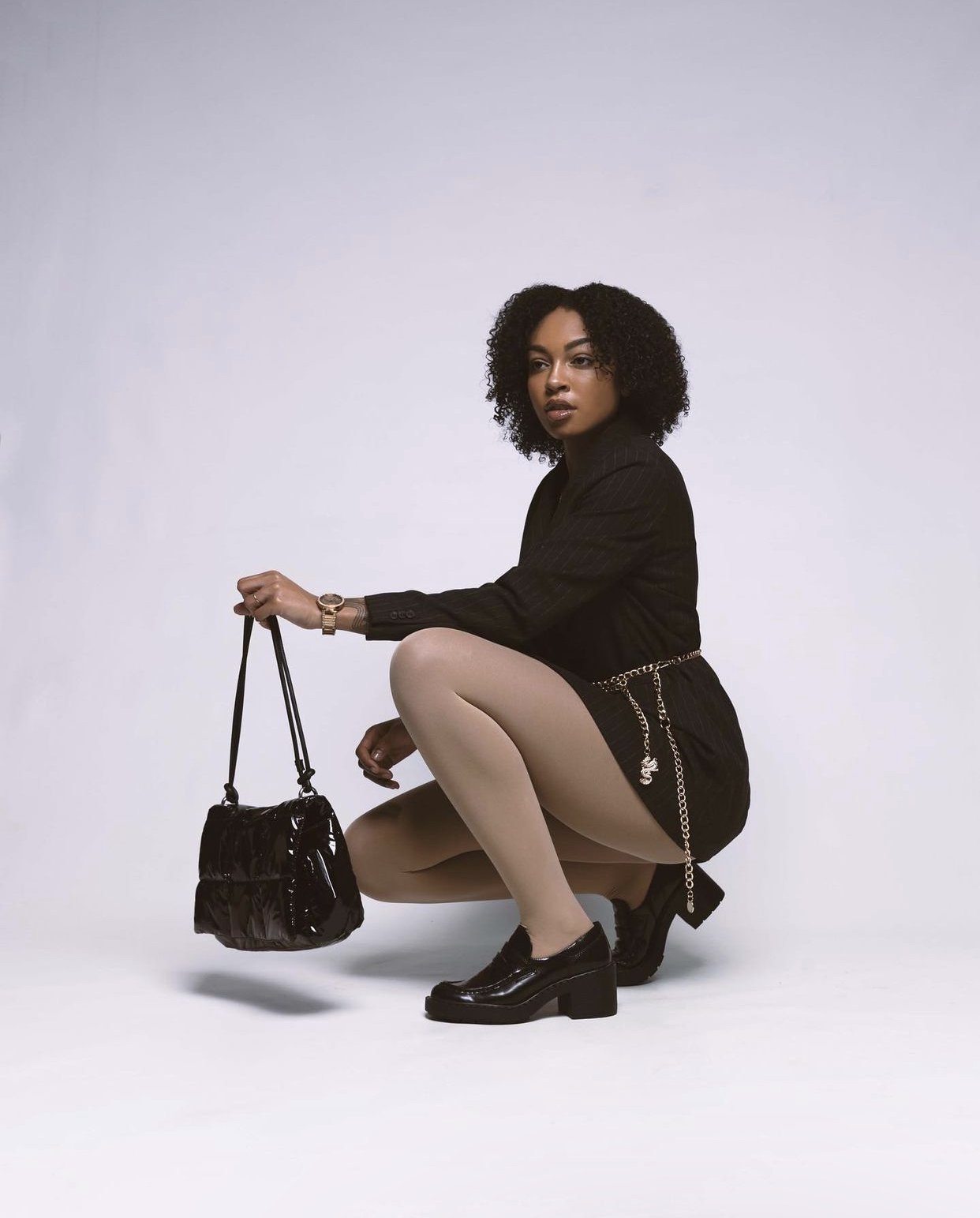 Were there moments in your life recently that inspired you to make "Alone"?
I wouldn't necessarily say recently, but when I created this song I included emotions I felt in multiple situations where I felt alone. I also wanted to include the common theme I usually follow which is love and a significant other, so putting those things together kinda just made everything flow together.
As far as recent events I kinda find myself doing a lot of things in my life alone, whether it be preparing for my shows, shooting music videos, or going out to eat, I rarely have a team or someone to assist me. That definitely reinforced my idea of actually putting the song out there, because it's a common theme in my life and has been for a long time.
"Alone" follows a sad theme which is present in "Granted" too, is that by coincidence or is that just where you've been mentally lately?
Everytime I write a song, I make sure to include how I feel or how I've felt in certain situations. I think that's one of the reasons people connect with my music and feel what I'm talking about because they've been in these situations and have felt these things before.
I think that is the theme of my entire life honestly, just to be able to talk about the things I'm feeling and feel unapologetic about sharing my emotions and experiences.
What was it about the beat & production that made you want to go in this direction artistically?
Originally this was Nyss' song and I loved it so much that after a while of sitting on it, I asked to take it over and put it out on my discography. When it comes to Nyss, she has her own style and she prefers her own type of beats and I feel like this particular beat was a great mix of both of our styles.
I'm in such an early stage of my career I feel more inclined to experiment with my sound because one of them might resonate closer to me, like the song Granted. I feel like Alone is timeless and after two years I felt like it wouldn't hurt to put it out because the style and message was still relevant.
What was your chemistry like with Nyss during the making of this song?
Nyss is my first cousin, and this was one of the first few sessions that we had been in together, and it was Honestly one of the easiest times I've had writing a song. It's not often that I can sit and hear a beat and come out with a song the same day, so the fact that we wrote the song in less than an hour really made me proud in a way. We just flowed and even sitting and thinking back on it now makes me grateful that I can create music with my family and connect on that level.
Was it an emotional studio session making/recording a song this personal or was it just a regular day in the studio?
I think that since both me and my cousin are in touch with our emotions we can connect to the lyrics on a deeper level, especially the topics she touches on. We weren't necessarily crying and dwelling on the past, but more gratitude and reflection. More of a "we made it through these experiences and have come out stronger".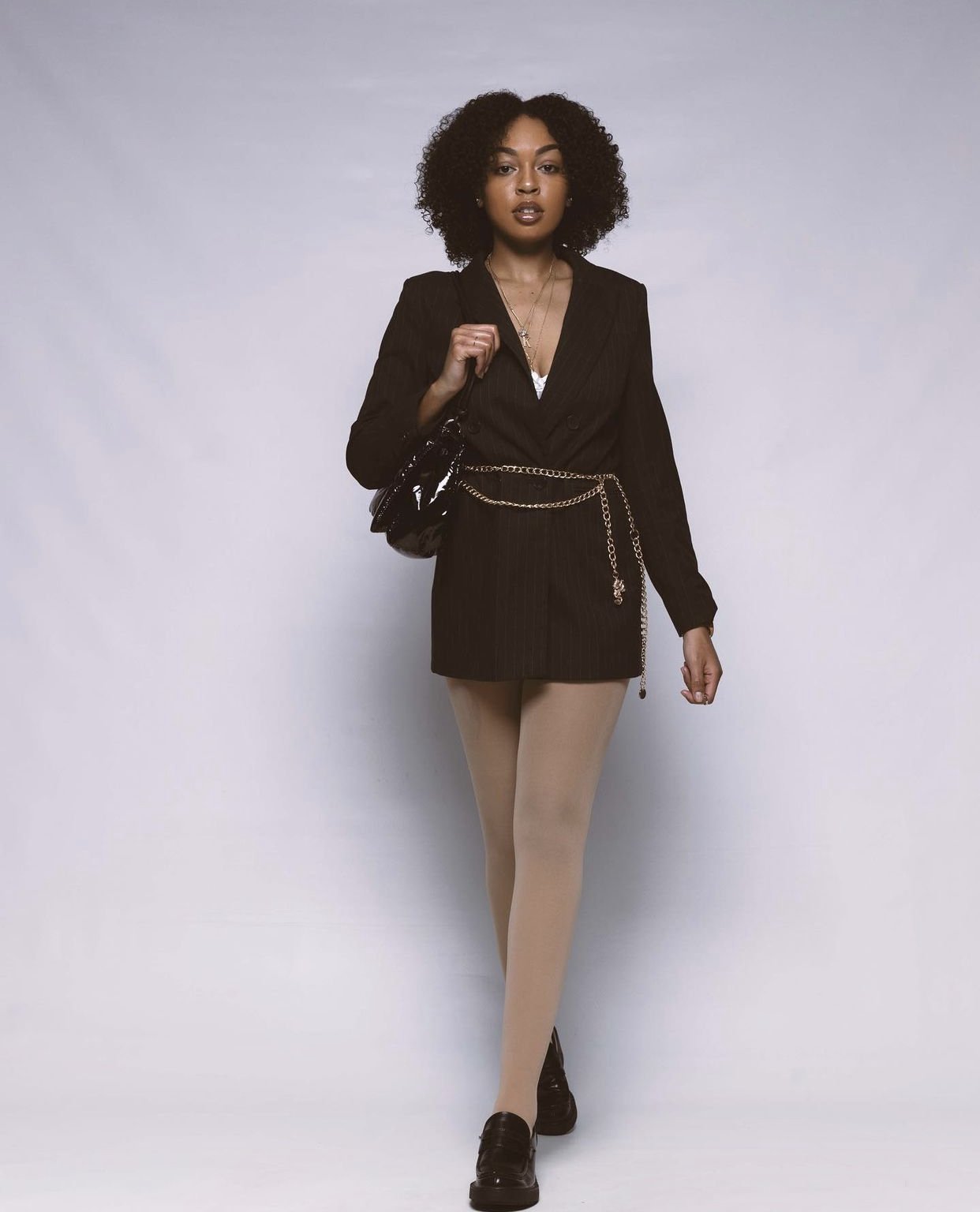 What're you doing outside of making music to address your mental health?
My mental health journey has been a long one and still is something that I'm still trying to navigate everyday. I think the best thing I've implemented in my life lately is understanding and knowing how my brain works and doing my best to find ways to work around and with those things.
I get overwhelmed easily and always end up procrastinating because of those things, so knowing that I do those things, I try to find solutions to make these tasks a little easier for me.
I got a white board and allowed myself to just jot down all the floating thoughts in my mind, I start my projects way far in advance to give me time to write my music and get all the aspects of my projects mapped out so it's more of a step by step thing instead of taking it on all at once.
What are in the plans for when you're going to be dropping music next?
After dealing with some setbacks when it came to releasing my music, I decided that I wanted to release more often because I worked for it. I have a couple songs in my archives that I've been sitting on similar to how I was doing Alone, and I just plan on following the same steps I took before to release these songs I've been sitting on.
I plan on dropping visuals as well to some of these new songs as well as my old songs, so it'll be a way smaller gap than what I previously did between Alone and Granted. I wanna give myself some time in between to promote the songs I do drop but I wanna stay consistent for the last half of this year.
KRollin's latest single "Alone" is available now on all platforms.