The Jacksonville, Florida rapper has seen his profile rise over the past few years, through both music and YouTube videos where YouTubers attempt to break down his life and Jacksonville politics as a whole. His life has changed quickly and dramatically, which comes with its fair share of wins & losses.
Much like his Florida peers in Kodak Black & Rod Wave, Yungeen Ace is letting it be known that success doesn't cure everything. There's plenty good though, he's been able to elevate himself beyond his surroundings growing up and take his family and inner circle with him.
This balance of wins and losses is what makes his latest project, "All On Me", one of the better releases of the year so far because of the vulnerability he displayed.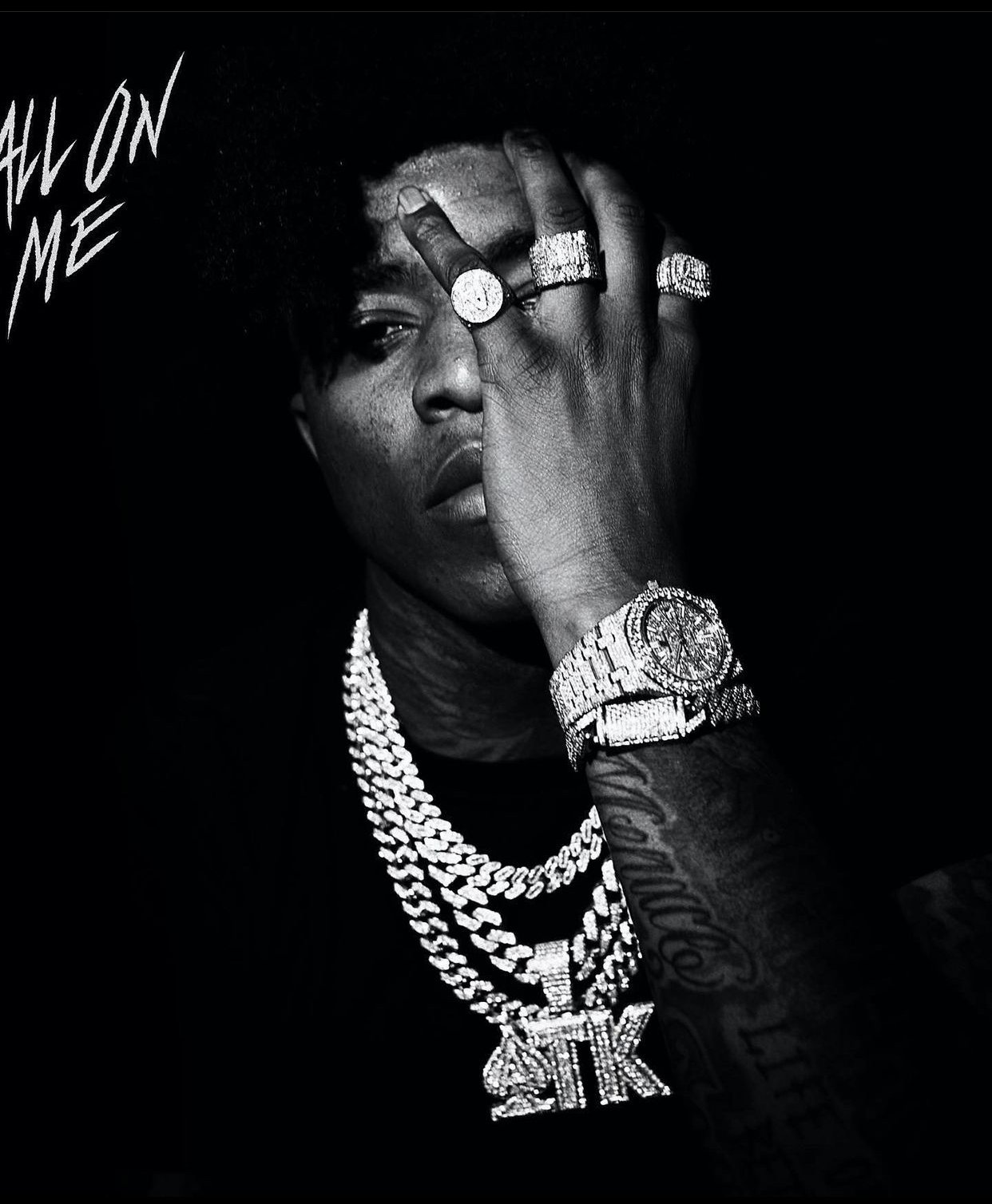 From the intro throughout the whole project you talk about pain and obstacles, do the events in your actual life ever make it hard to record songs & perform?
It can sometimes be difficult having to reflect and relive some of those moments because PTSD is real. But music will always be my therapy. When I'm in the studio I let everything out and let my music speak for itself. Music and performing my songs is a way for me to open up and get things off my chest. I want it to always feel like my escape.
"B.A.M. Featuring Kodak Black is a standout track on the project, what influence has Kodak had on you and this generation of artists from Florida?
What people are just now realizing but I've always noticed is that Florida rap is having a resurgence. From Rick Ross to Kodak Black, we all have so much to bring to the game and we all have a unique style that makes us different from other cities. Kodak has always supported me and my music – it was only right for us to put on for our city.
When'd you start feeling comfortable harmonizing and singing on records? When'd you know you had more versatility as an artist?
I knew I always had it, I just had to get comfortable with it and mess around in the studio. I'm always trying to show off new skills and growth as an artist, and I'm proud to have shown that in my work so far. I've got a lot more coming too. My music is always evolving.
You used a lot of instrumentation on the production you rapped on (live drums on the intro, pianos, electric guitars) on "All On Me", was that done on purpose?
Yeah, it was on purpose. I like experimenting with new sounds and seeing how I can still make it my own. Now that I am in a different space, I wanted this album to also feel and sound different from Life of Betrayal 2x. I wanted to show that through the sound as much as my lyrics.
What're your thoughts on this new generation lane of pain music from artists like yourself, Kodak, Rod Wave and others?
We're all talented we all have real stories to tell. Our talent sometimes gets overlooked but we are changing that and I'm glad everyone is getting that recognition. You can just tell how deeply we feel from what we speak about in our music, and we want our fans to experience that. I have a lot of love for those who are still grinding choosing to put themselves out there like that every day.

Do you feel "Survivor's Guilt"? You talk about the adversity you've overcome – and now you're a successful young star, do you ever ask yourself if it was worth it to go through all that you've had to go through to get here?
Honestly, I would say my past has shaped me and made me have a more positive outlook on life. I've faced so many adversities in my life. There's only so much we can control with the kind of cards the world deals us, but we can share those lessons we learn through our art. I know that I am where I am for a reason and that I have a purpose. I hope that my music does the same or even more for someone who has had it worse than me
On "All On Me" you talk about an event where someone called you to check them into rehab, is it hard performing songs like this on the road since they're so personal?
It is hard, but it's real. This project is all about showing a different side of me, this is what happens in my life and I'm trying to give the world some access.
You speak on mental health a lot on this project, what do you do to make sure you're doing well mentally?
I just be in the studio recording, like I said music is my therapy so if I'm ever going through something or need to talk to someone I'm in the studio. Aside from that I'm just kicking it with my brothers and family. I'm moving on from the shadows of my past and focusing on my music, my family, and my future.
You came up out of Jacksonville, Florida and have successfully became one of the biggest artists in Florida – is this rap life everything you expected it to be?
Coming out of Jacksonville, it's really life in the trenches and while rap life took some adjustment, there's certain things I've carried from my background into life as an artist. It's a lot sometimes, but remembering my roots helps me stay grounded. I think that's why I've been able to accomplish so much in a short time – and I still have way more to do. The grind doesn't stop, I'm always working.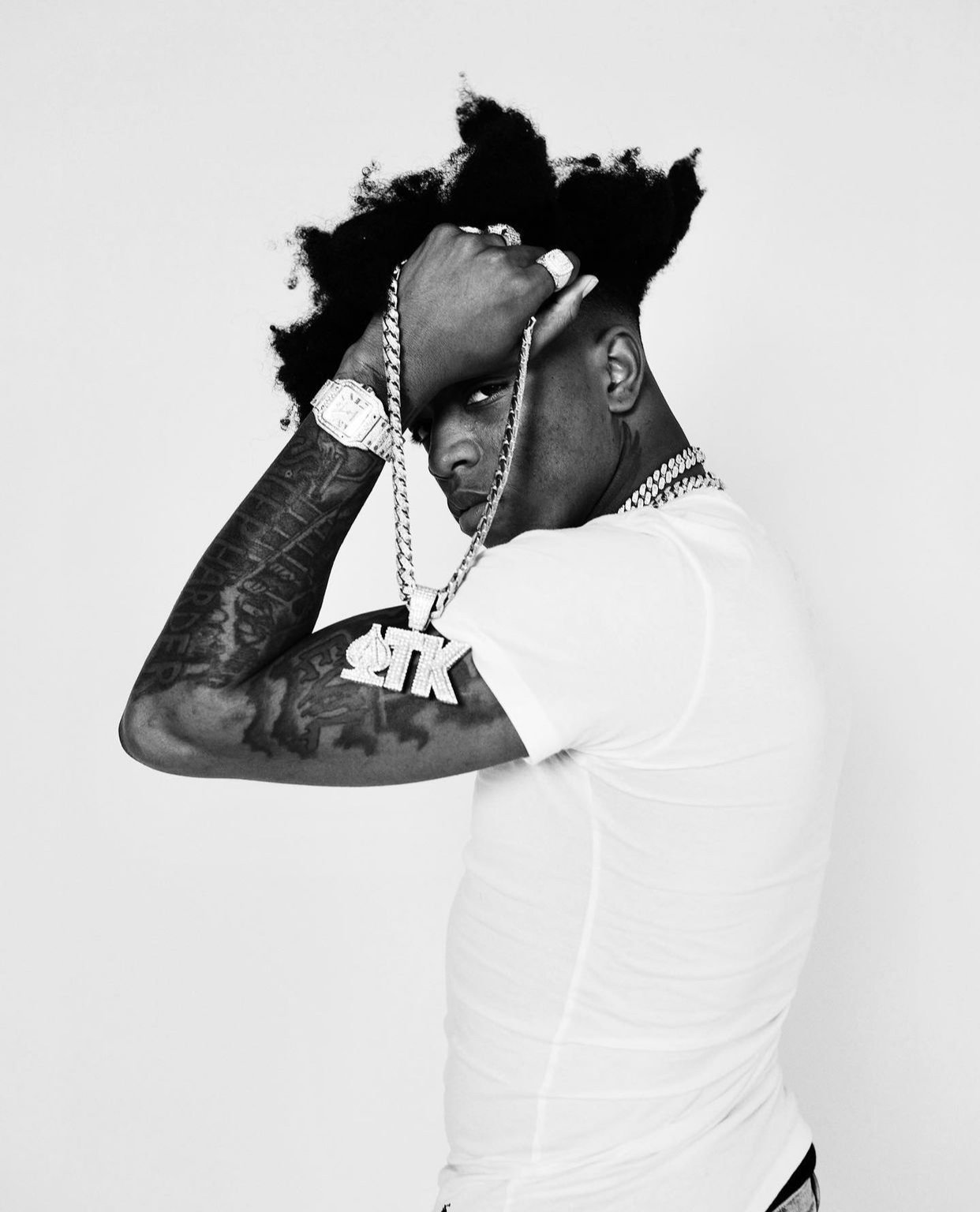 Ironically, you have a song with Boosie titled "Gangsta" on this project. Boosie was able to balance between hard street music and pain music like you, are there other artists such as Boosie that inspired you growing up?
My story influenced me the most for sure, but I was also listening to Lucci, Rich Homie, Fetty Wap. I also support Durk – I have a song with him and he's always been supportive of me. The late King Von of course. He was my real brother outside of this. We spoke about real life.
Who's on your all time top 5?
· Drake
· Plies
· Jhene Aiko
· Ed Sheeran
· Justin Bieber
"Dead Roses" has you and Toosii talking about relationship issues – do you think you can have a relationship with what your career demands of you?
It is hard to have a relationship when you're in this life but it's all about balance. I've been with my girl for more than five years and she's always supported me. I trust her and love her more than anything, so I carry that with me.
This entire album felt like an all-around elevated version of you? Was there a difference process creating this album versus previous projects?
I'm starting a new chapter and this album represents that. This project was worked on with a different mindset, I'm working on focusing on the more positive things of life.
What're your studio/pre-show necessities? Is there a snack/drink etc. that you have to have before you record or do a show?
I definitely need candy. Sour patch kids are my favorite. I need the lights off in the room, a real good engineer, and cameras in the studio so I can watch and playback everything going on as I record.
Who's an artist that you listen to that people wouldn't think you listen to?
Selena Gomez
You're one of the faces of the entire state of Florida – how does that feel to represent the whole state?
It feels great! I love representing my home state. We're keeping Florida on the map.
And lastly, how does it feel to have your mom and your circle see you elevate and reach a generational changing type of success?
It's life changing. It's the opposite of how I grew up, I'm happy to not have my mom and my brothers worry about anything. I'm moving up and I'm bringing my family with me.
Yungeen Ace's authenticity is what's going to continue to grow his fanbase. His music is unique to him because his music's foundation is his life.
As he later tells it in the interview, the biggest influence on his music was his own life story. He's carving out his own lane, rising above his circumstances, and he's being his people with him.
Yungeen Ace's latest project "All On Me" is out now on all DSPs.