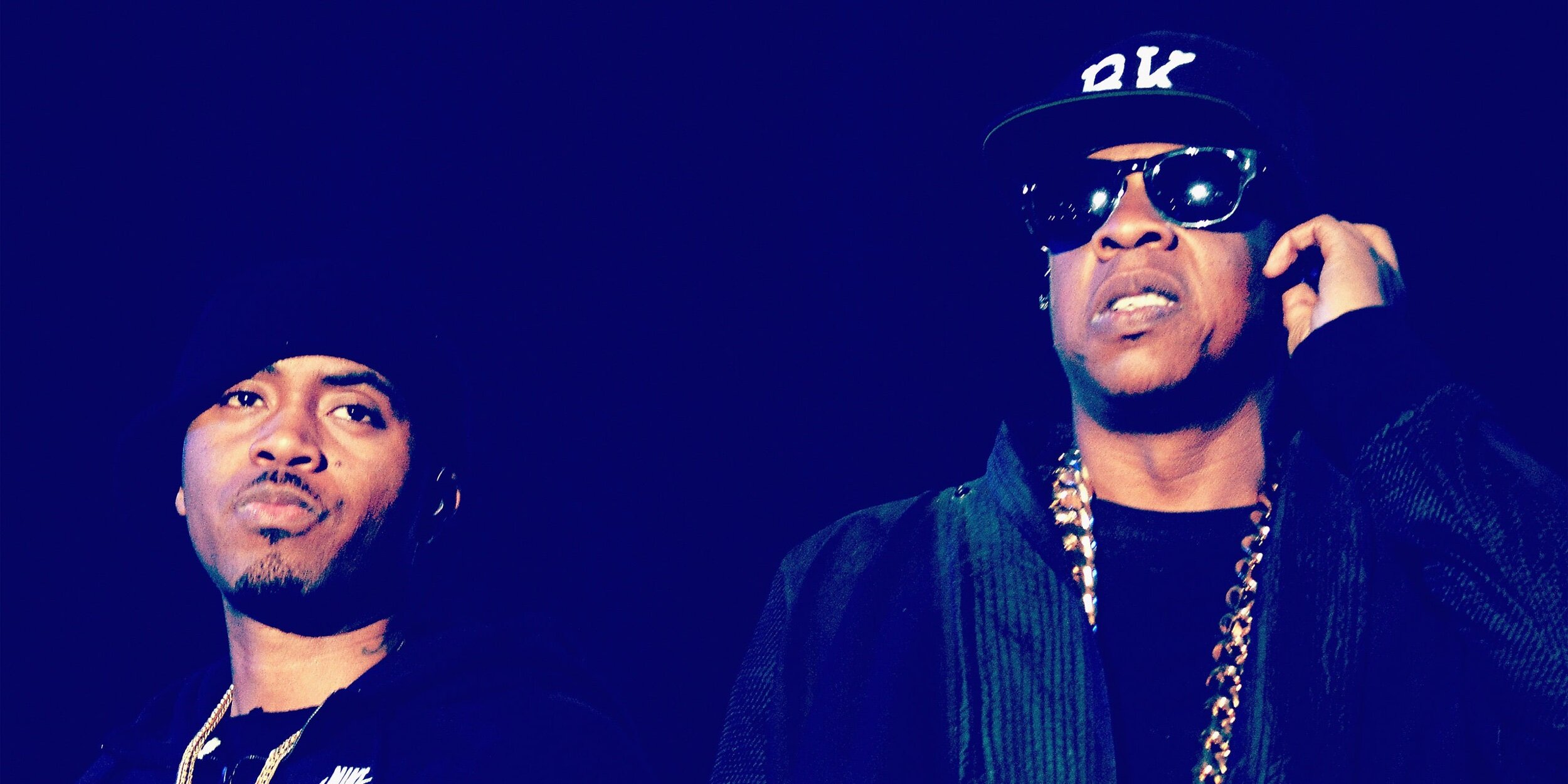 One of the more complex relationships between two artists in hip-hop is JAY-Z & Nas. This is the Muhammad Ali vs. Joe Frazier of rap music.
The pair have been on and off beefing since '96. It started when Hov was making Reasonable Doubt, and he wanted a verse from Nas for the track "Bring It On". Nas apparently ghosted Jay, and Jigga felt some type of way. Out of spite, JAY-Z sampled Nas' "The World Is Yours" for "Dead Presidents II".
The animosity between the two just grew going into the early 2000s. After multiple subliminal shots from Nas, with no response from Hov, JAY-Z finally answered on his 2001 classic album Blueprint.
An album that has diss tracks, that were anything but subliminal. The track "Takeover" stands out in particular. That was answered by arguably the greatest diss song ever in "Ether". The track featured on the 2x platinum album, Stillmatic. Nas won the rap beef there, and even though Hov did answer, it was already over.
Nas & JAY-Z's beef apparently ended in 2005, when the two were performing together during Hov's "I Declare War" tour. Despite the two being able to tolerate eachother's presence, the two obviously didn't lose their competitive spirit. Especially when it comes to release dates. Just take a look.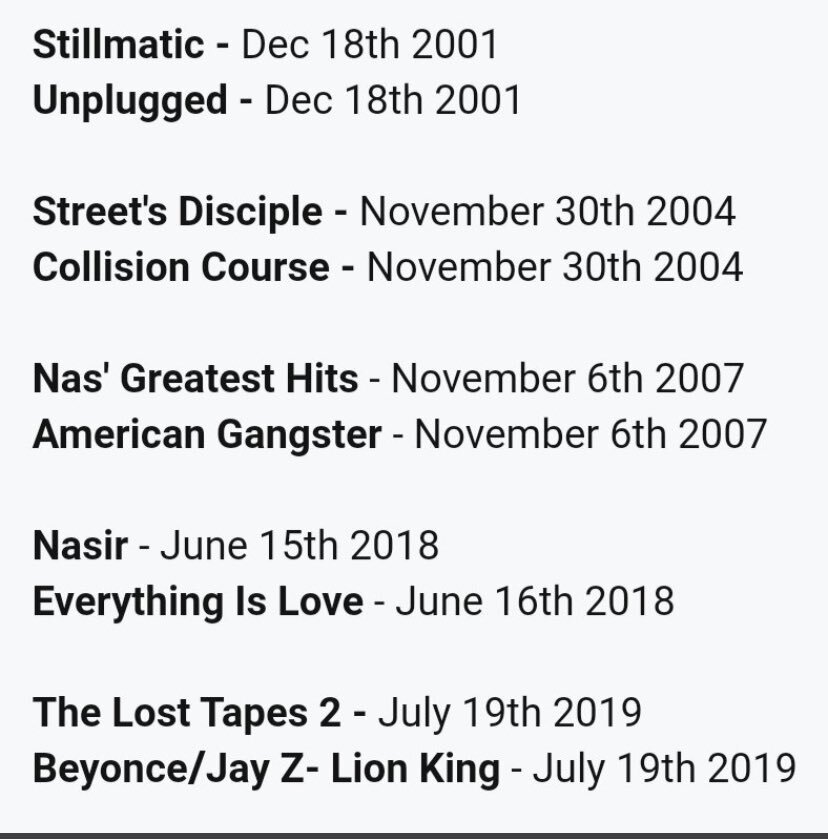 This isn't a coincidence.
Just today, Nas released his album titled King's Disease. The release date has been out for two weeks. Hov obviously paid attention, so on the same day, he teamed up with Pharrell Williams to bring us a new single & music video titled "Entrepreneur".
There's no disrespect by these moves, but JAY-Z is probably still feeling a way about those early 2000s diss tracks. It's just Hov being petty, and as a fan it's a treat that we get to listen to two legendary MCs on the same night.