Hopefully, your 4/20 isn't going up in flames while you're in quarantine. If you're able to reach the remote, here are the top movies to watch while high:
10) Dude, Where's My Car– Maybe the most simple yet complex plot on the list. Two best friends wake up from a night of partying to find out their car is missing. They encounter pissed off girlfriends, transsexual strippers and bullies. Even though this movie received 17% on Rotten Tomatoes, it's still a classic especially when you're faded.
9) Fast Times At Ridgemont High– This movie seems like it has two plots in one. The first plot is a cute girl by the name of Stacy who is in a love triangle. The second plot involves Sean Penn who lives to be high all the time. It's amazing to see Sean Penn in a role like this. This movie is filled with iconic lines and is truly a classic.
8) Grandma's Boy– Maybe my favorite plot out of every movie on the list. Alex is a video game creator who moves in with his grandma due to his old roommate spending the rent money on prostitutes. My favorite character is Alex's plug. The different strains of weed he has are hilarious and are a must-watch.
7) Pineapple Express– When people think of Seth Rogan, weed is the first thing associated with him. Pineapple Express may be his most iconic role when it comes to weed culture. James Franco and Seth Rogan have tremendous chemistry that cannot be recreated by any other actors.
6) Mac + Devin High School– Snoop Dogg and Wiz Khalifa made a bizarre movie on a shoestring budget. It's a modest plot: Wiz is an intelligent student that helps Snoop Dogg graduate high school.
5) Harold and Kumar go to White Castle– Once again, a simple yet complex plot. Harold and Kumar are two friends that want to go to White Castle; that's it. Taking place in New Jersey, these guys go through above and beyond to go to White Castle.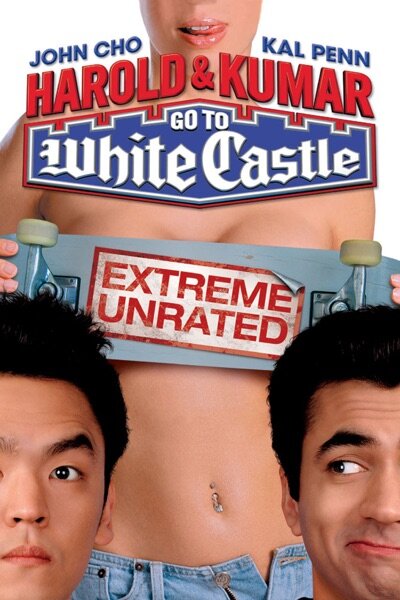 4) How High– Method Man and Redman were two ordinary guys until they smoked a strain that reincarnates their friend who passed away. With the help of this weed, they can attend Harvard University. When they run out of weed, the two must find a way to graduate.
3) Half Baked– I wish Dave Chappelle could play the main character in more comedies. When one of his friends gets arrested for murdering an NYPD horse, Dave and his friends have to sell weed to bail him out.
2) Cheech and Chong Up in Smoke– The oldest movie on the list is also the most iconic movie on the list. Up in Smoke paved the way for every movie on the list. With a budget of $2 million, this movie is a staple for pot-smokers.
1) Friday – Instant classic when it came out. Everything goes wrong for Ice Cube's character Craig Jones: He got fired on his day off, his parents won't get off his back, his girlfriend is too annoying and his best friend Smokey owes his drug dealer money. Craig falls under peer pressure and decides to smoke for the first time and he has a day that he won't forget.