Earlier today it was reported that Joakim Noah was expected to retire from the NBA.
The son of former tennis great Yannick Noah, Joakim was blessed with great size to go along with his athletic abilities. He starred at the Lawrenceville School in New Jersey before taking his talents to the University of Florida, where he would go on to establish himself as one of the best winners in college basketball history, before embarking on an NBA career that lasted 13 seasons. Now that his career draws to a close, it's fair to ask: is Joakim Noah a hall of famer?
JOAKIM NOAH'S HALL OF FAME CASE
Noah was named the Most Outstanding Player during the Florida Gators' 2006 National Championship season. After winning the title, it was assumed that Noah would enter the draft and possibly go as high as number one. The 2006 draft had 6 other big men taken in the top ten: Andrea Bargnani (1), LaMarcus Aldridge (2), Tyrus Thomas (4), Shelden Williams(5), Patrick O'Bryant(9), and Mohammed Sene(10). Also, Adam Morrison infamously went 3rd to the Bobcats. Noah would have definitely gone top 5 in this draft.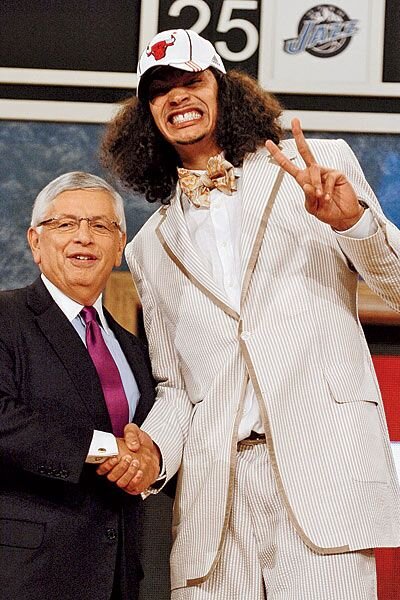 Noah and star teammates Al Horford and Corey Brewer elected to come back and defend their crown instead and won a second title. Noah's numbers didn't really jump off the page in either season (14.7 PPGs, 7.2 RPG in 06'; 12.0 PPG, 8.2 RPG in 07'), and it's fair to wonder whether that extra season in Florida stunted his development. The decision to return to college was great for his legacy however, as he joined Kareem Abdul-Jabbar and Bill Walton as elite big men to win back to back NCAA Men's Basketball National Championships.
Noah was drafted 9th overall in the 2007 NBA Draft by the rebuilding Chicago Bulls. It took him a season or two to find his footing in the league. His offensive abilities were raw and he never really improved upon them over the course of his career. Noah would instead make his name as a defensive anchor for the Thibs era Bulls teams that had a nice bout of success in the early 2010s. Noah would make his first All-Star appearance in the 2012-2013 season, following it up with an impressive 2013-2014 campaign. Noah won his only Defensive Player of the Year award and made the All-NBA and All-Defensive teams that year too. Unfortunately for Noah, it was one of his last seasons where he would be a meaningful contributor to a playoff team.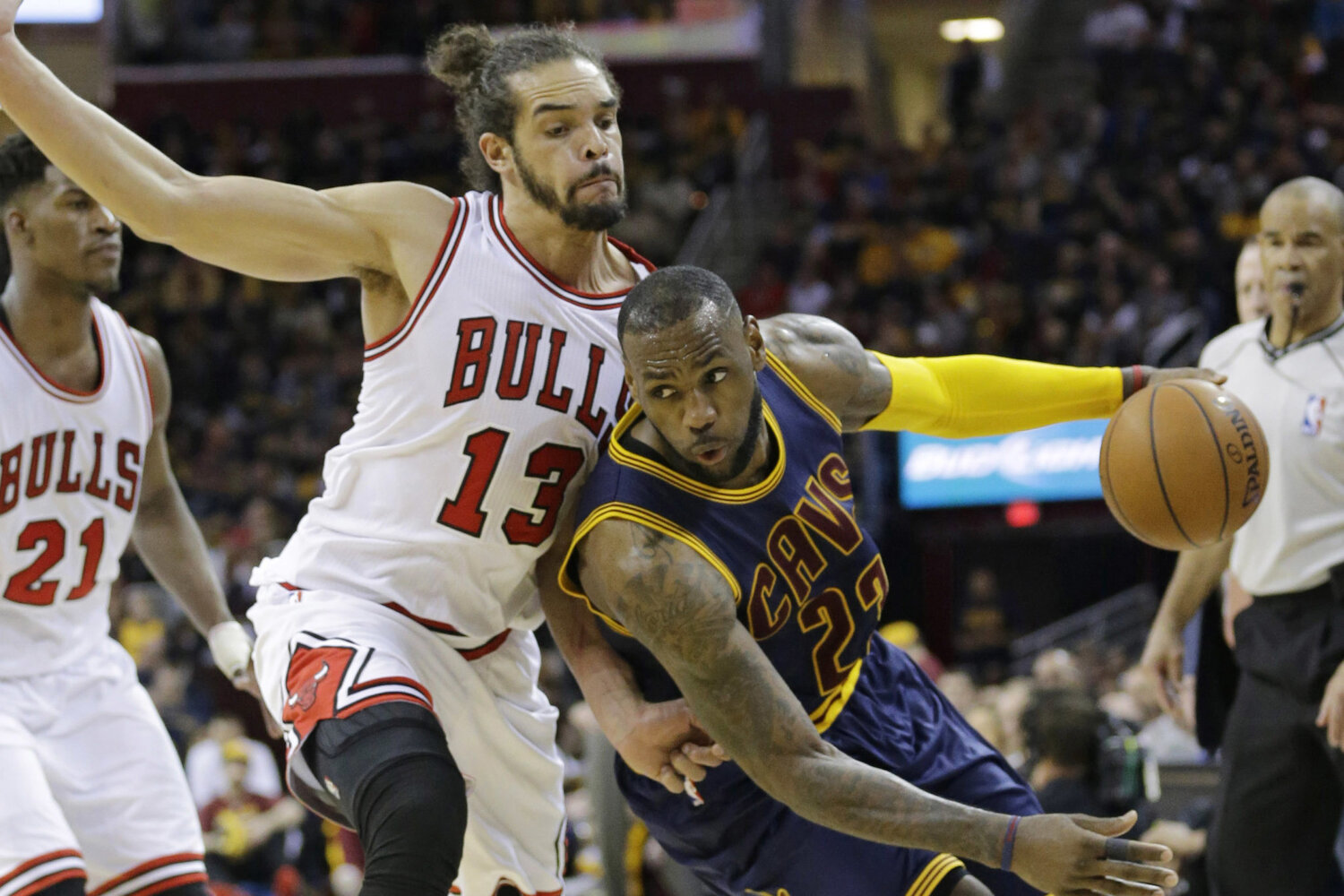 THE CASE AGAINST NOAH
Joakim Noah wasn't good enough for a long enough period of time to make the Hall of Fame. Noah's peak years came between the 2009-2010 and 2013-2014 seasons. Noah averaged a double-double in 4 of those 5 seasons but did not score at a high rate. He never averaged more than 13 points per game and never led the league in rebounds or blocks. He was always a role player that excelled at defending the rim and walling off the paint, but never considered a member of basketball's elite.
Noah's body ultimately betrayed him as he turned 30. All those years playing heavy minutes under Tom Thibodeau seemed to catch up with him once the coach was forced out of town by the Bulls management. Noah suffered injuries that caused him to miss most of the 2015-16 season with the Bulls as well as the latter half of his first season with the Knicks. Noah also failed an NBA anti-drug test that got him suspended for 20 games. He was eventually waived by the Knicks shortly after signing a 4 year, $72M deal. When he reemerged with the Memphis Grizzlies in the 2018-2019 season, his contributions went largely unnoticed. He was a benchwarmer for the 2019-2020 LA Clippers before he was let go for good.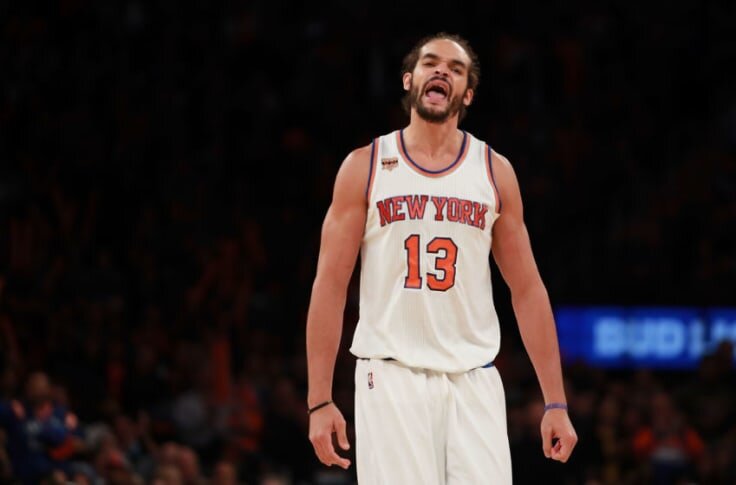 Noah's Knicks tenure was one in a long line of missteps that the franchise made and will likely be forgotten by folks outside of New York. However, when you compare Noah's time in New York to another former Knick with a similar career arc, Tyson Chandler, Noah looks much worse. Chandler anchored the Knicks' defense for their last two playoff teams; Noah was a starter who only played 46 games on a team that went on to win 31 games.
One player that may serve as a good comp for Noah at the surface is Dikembe Mutombo. Both players carved out reputations as defensive anchors during their respective careers. Mutombo, however, was far more accomplished, winning 4 Defensive Player of the Year awards, making 10 All-Star Game appearances, winning 2 rebounding titles to go with 3 block titles, all while playing in one of the golden ages of dominant big men over 17 seasons. Noah's one Defensive Player of the Year award, and two All-Star appearances, simply fail to measure up.
Noah was a very successful college basketball player and a very good role player for some solid Chicago Bulls teams, but he was never an elite NBA talent. He will be remembered for his titles at Florida and his battles with LeBron James as the young King came into his own in Cleveland and Miami. The Bulls should absolutely add him to their ring of honor, but if you are asking if Noah deserves to be in the hall of fame, the answer is no.