MacKenzie Scott, the ex-wife of Amazon founder and chief executive Jeff Bezos, announced $1.7 billion in donations, including $40 million to Howard University — the largest gift from a single donor in the school's 153-year history. Scott pledged last year to donate the majority of her wealth and on Tuesday, July 28 said that she has given to causes including racial, LGBTQ, and gender equity. Scott also donated $20 million dollars to Tuskegee University, Spelman College, and Xavier University of Louisana!
The $40 million dollar gift to Howard will allow the school to graduate students on time, complete infrastructure projects, retain faculty, and develop programs for innovation and entrepreneurship, said Wayne A.I. Frederick, the university's president.
"We have a large number of low-income students…We're going to invest in students' mental health, as well as their ability to afford the education."
The gift will support Howard's Graduation & Retention Access to Continued Excellence (GRACE grant), a need-based program that matches Pell Grant awards for students who receive the maximum amount of aid allowed through the federal program. The GRACE grant also provides additional financial support to students whose families cannot contribute to their college expenses.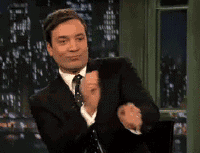 Here at What You Expect we love seeing HBCUs win so this is amazing news! Salute to MacKenzie Scott!